In this, the second week of our mini-series on closing out your fiscal year we'll be looking at the easiest ways to follow up on outstanding transactions.  When you're getting ready to close out your fiscal year there are several processes that you will need to go through and one of the most important is sorting out what is to be done about outstanding client orders.

Since you'll want to follow up on all those outstanding orders and possibly made adjustments to them, the easiest way to do so is to have a look at your order list and filter it to only show the applicable orders.  By opening your sales order list (Main Menu > Sales > Sales Order List) you can see all your orders listed.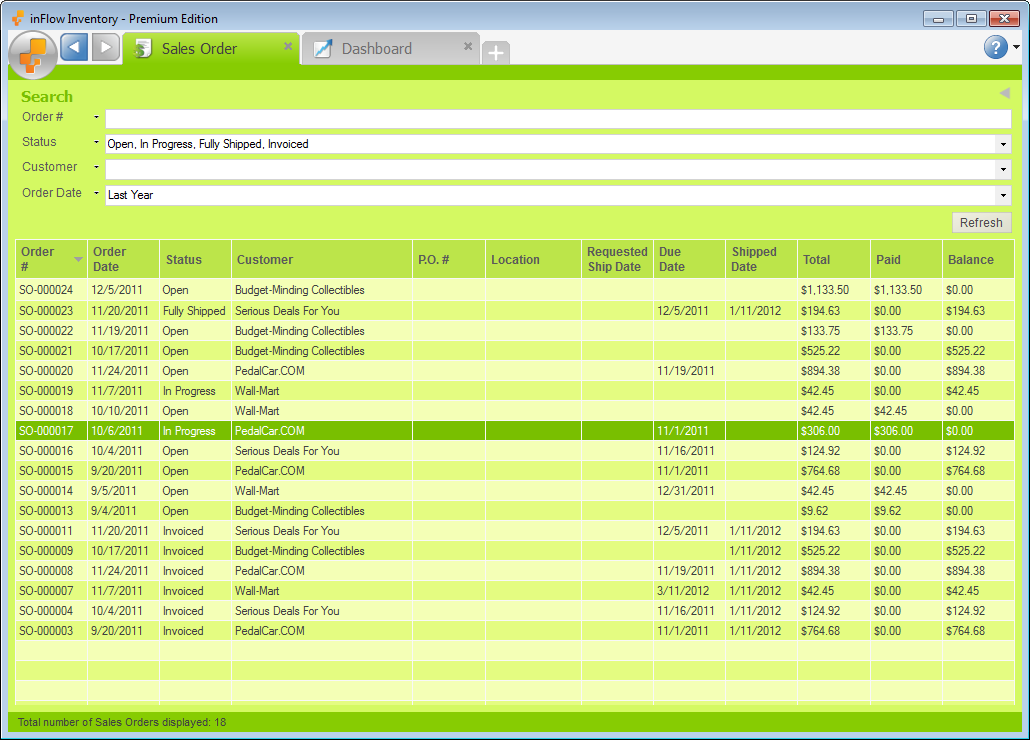 Filters at the top of this screen can be used to show only orders which are in the Open, In Progress, Fully Shipped or Invoiced stages (as in the image above) and whose order dates are "last year".  This will allow you to determine which orders will be carrying over to the next year, which need to be paid off before year end and which should be cancelled etc.  You can also export this list by right clicking at the top of the table and choosing Export contents to CSV from the list.
When it comes to collecting outstanding payment, the Customer Payment Summary or Customer Payment Details reports will be your best friend.  The Summary gives you the total owed for each customer and can make it quick and easy to notify your customers of outstanding payments.  Alternatively the Customer Payment Details Report can be used as a sort of statement since it can be filtered to show only the outstanding payments for one customer and exported to PDF for easy emailing.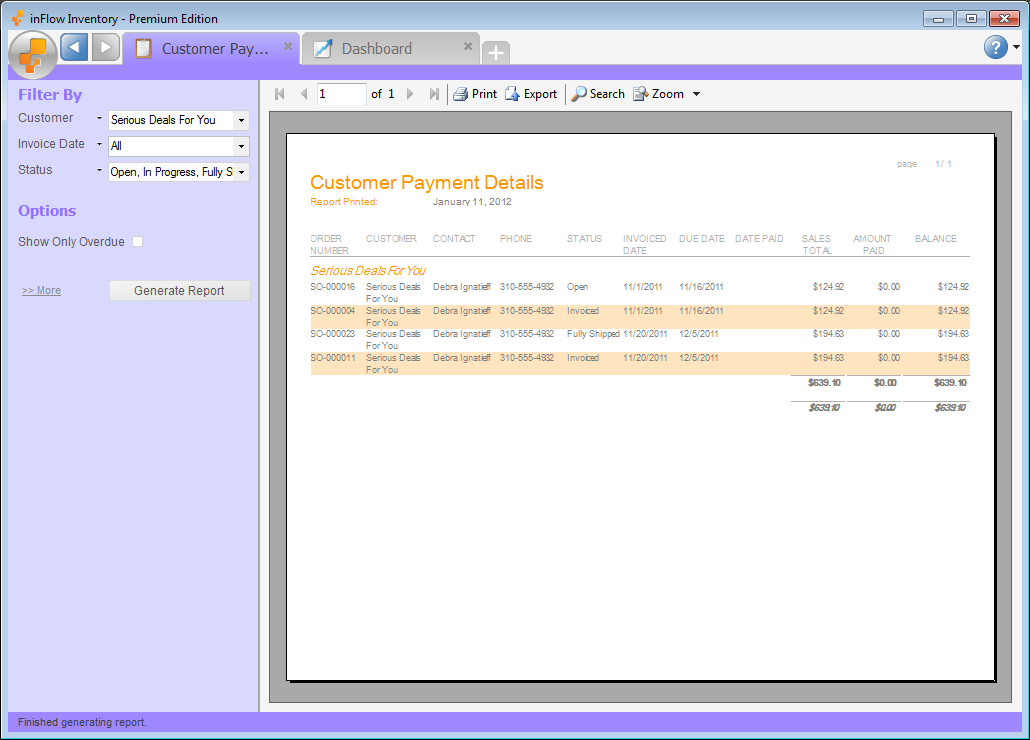 If you have a time saver you'd like to share, send it our way at support@inflowinventory.com.  If your suggestion is chosen your name and a link to your website will be shared.