Do you only buy merchandise once a customer order has come in?  If so you can quickly and easily order what you need directly from the sales order itself.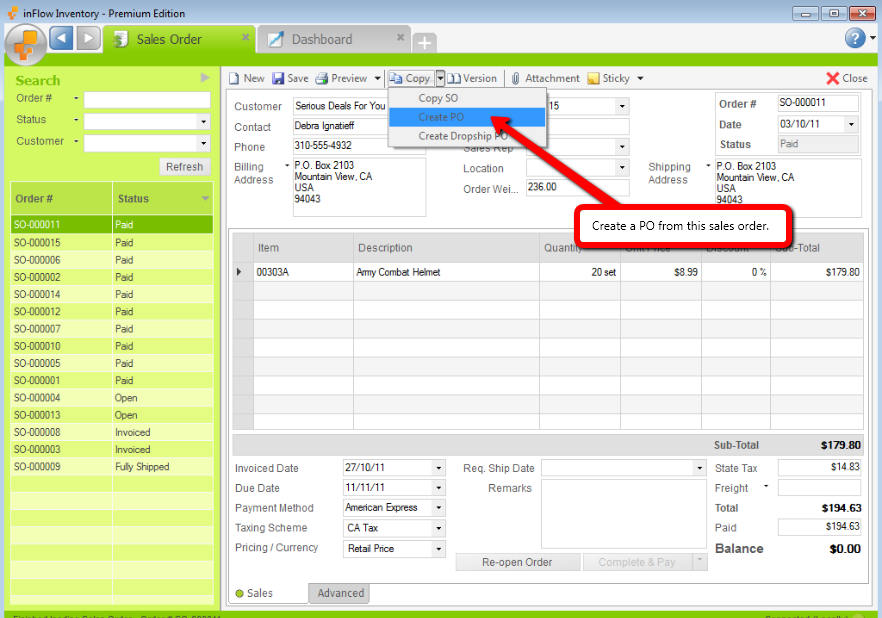 When you've created the sales order, inFlow will warn you that you do not have enough stock to fulfill the order.  You will see a red exclamation mark next to each item which is not in stock.  Right click on one of them and choose "Create Purchase Order" from the drop down.  inFlow will create a PO to cover what you require and will even split it between your vendors (if the items come from multiple sources).
The important thing to keep in mind here is that this method will only order items you require to fill the order whereas if you'd like to click the "copy" button and choose "Create PO" from that drop down, the system will replicate the sales order as a purchase (i.e. it will reorder everything listed, not just what you need).
Do you have a time saver you'd like to share?  Send it our way at support@inflowinventory.com.  If your suggestion is chosen your name and a link to your website will be shared.