Do you have a customer who's also a vendor or vice versa?  Looking for an easy way to copy their record so that you can purchase from them as well as sell to them?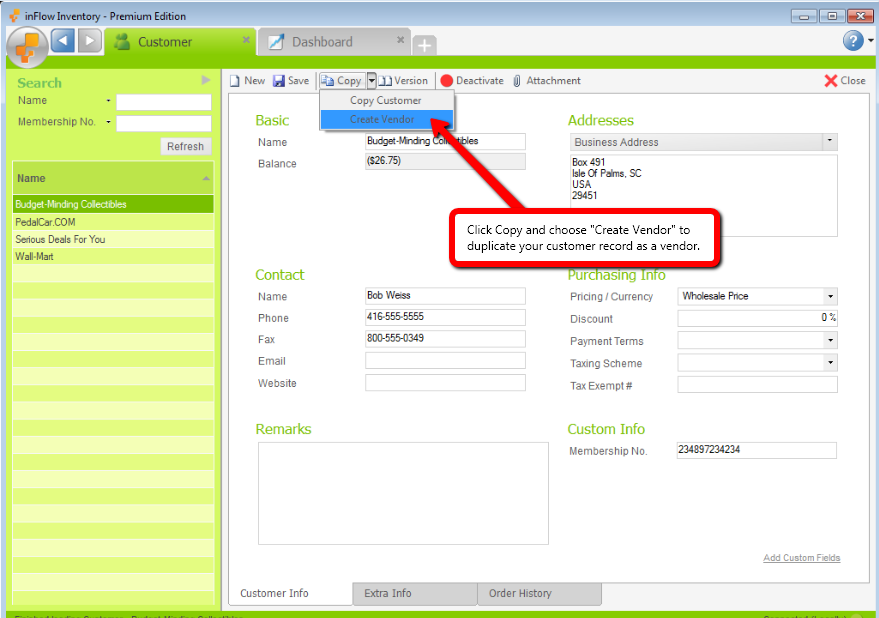 Easily done!  As of version 2.4 you can use the "copy" button to "create vendor" from your customer record so that you have an identical vendor record to your customer record.  Now you can buy and sell from the same company to your heart's content.
Do you have a time saver you'd like to share?  Send it our way at support@inflowinventory.com.  If your suggestion is chosen your name and a link to your website will be shared.