What if a customer gives you a new phone number during your order and you change it in the sales order.  Most times you'll want that information copied back to that customer's record. 
inFlow can save changes made during your orders back to your records but you'll have to tell it to do so.  These preferences can be controlled through the Personal Settings window.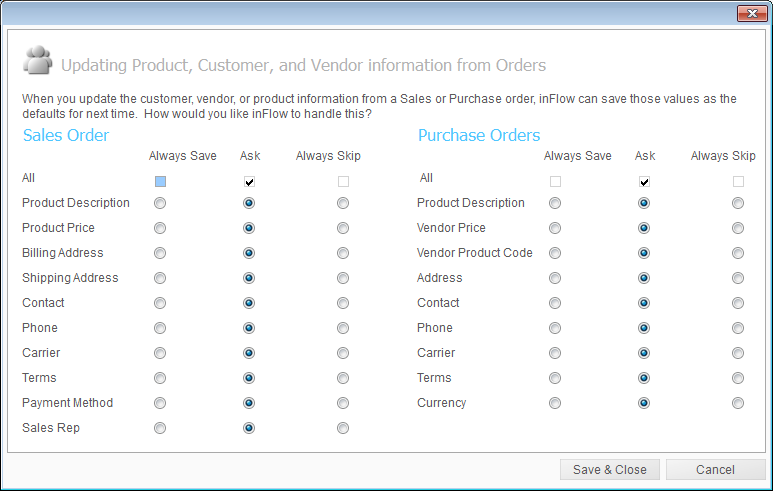 To access it go to:
1.    Click Main Menu > Settings > Personal Settings.
2.    Click the Control Save as Default button.
3.    Within this window you can control which changes are "always" saved, which prompt you to choose ("ask") and which never save back to the record ("skip").
4.    Once you're satisfied click Save & Close.
Do you have a time saver you'd like to share?  Send it our way at support@inflowinventory.com.  If your suggestion is chosen your name and a link to your website will be shared.