Have you been looking for a way to include a disclaimer or reminder to your customers on the end of your invoice but unsure how to do it?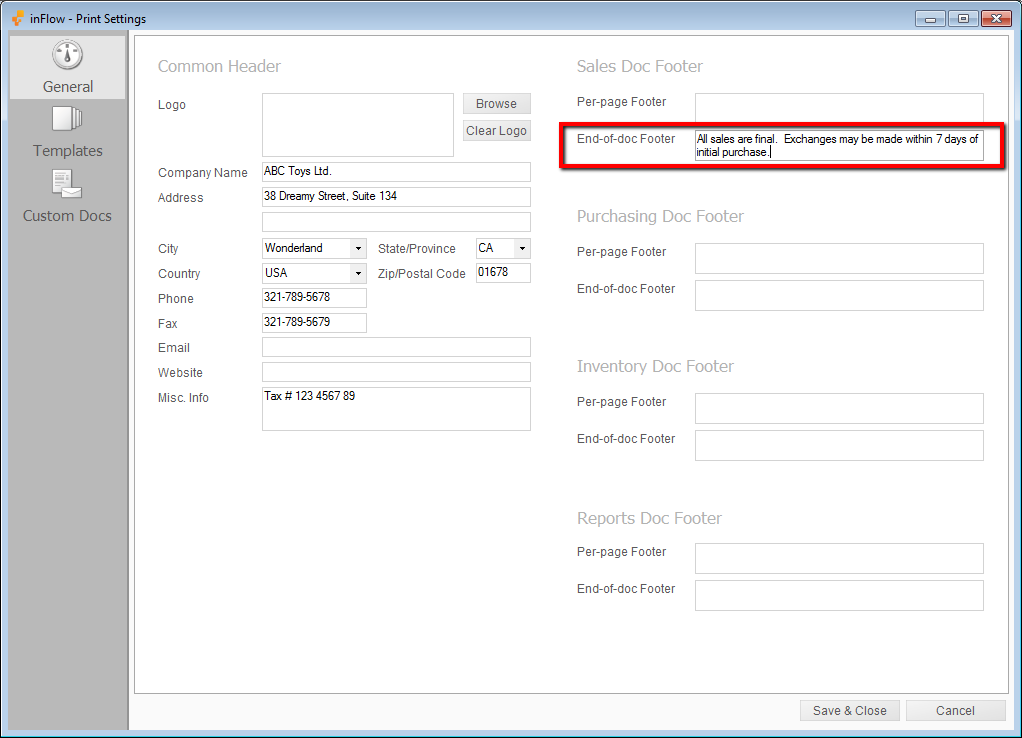 The Print Settings window will allow you to add footers to your documents and can even change them depending on whether it's a purchase document, sales document, Inventory document or even reports.
To add your footer simply go to the Main Menu > Settings > Print Settings and type what you'd like to say in the appropriate field.  End-of-page footers will appear on each page of a multi-page document while End-of-doc footers only appear at the end (i.e. on the last page).  Once you've entered the text you'd like to see click Save & Close and your footer will now appear on your printed documents!
Do you have a time saver you'd like to share?  Send it our way at support@inflowinventory.com.  If your suggestion is chosen your name and a link to your website will be shared.