— 3 minutes reading
Yup, stock transfers have come to the web app!
This means that this crucial feature is now available across all platforms (Web, Windows, and Mobile). And this update opens the door to more Mac users, too!
But we didn't just transfer a feature from one platform to another. We've taken the time to reimagine how our web app looks and feels in order to make it easier to use.
So there are interface updates in web stock transfers that you'll see in other parts of the app later on.
Want to know more? Good, because we'd love to show you the details!
A brand new list view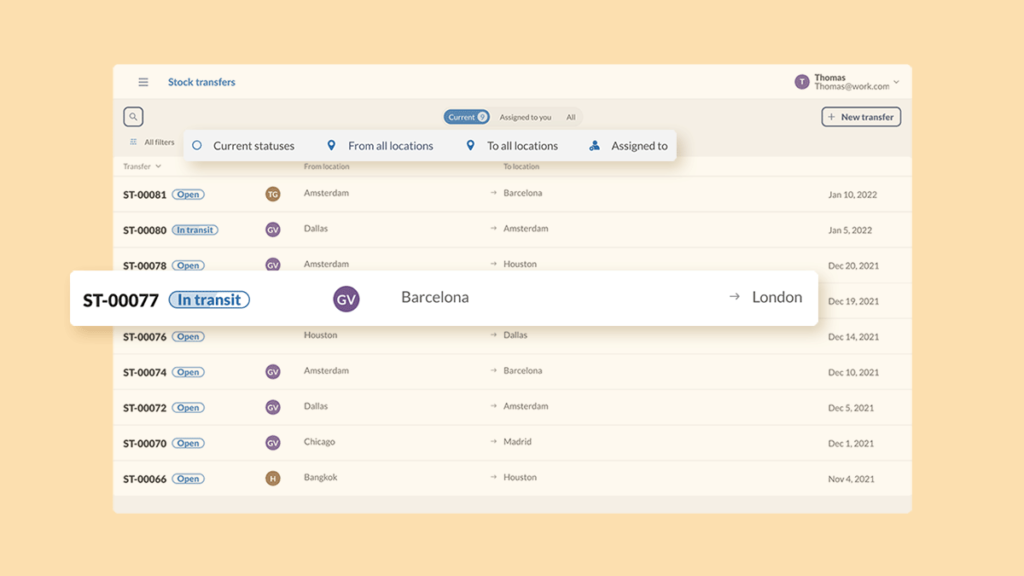 One of the big things we've been working on is a new list view, and Stock Transfers are the first feature to get this treatment. You've always been able to filter lists in inFlow, but this new interface comes with a few pre-defined filters at the top.
So with one click you can see current stock transfers, just the stock transfers assigned to you, or view all stock transfers. And of course you can still filter any of these lists further, if you need to.
Pick your From and To locations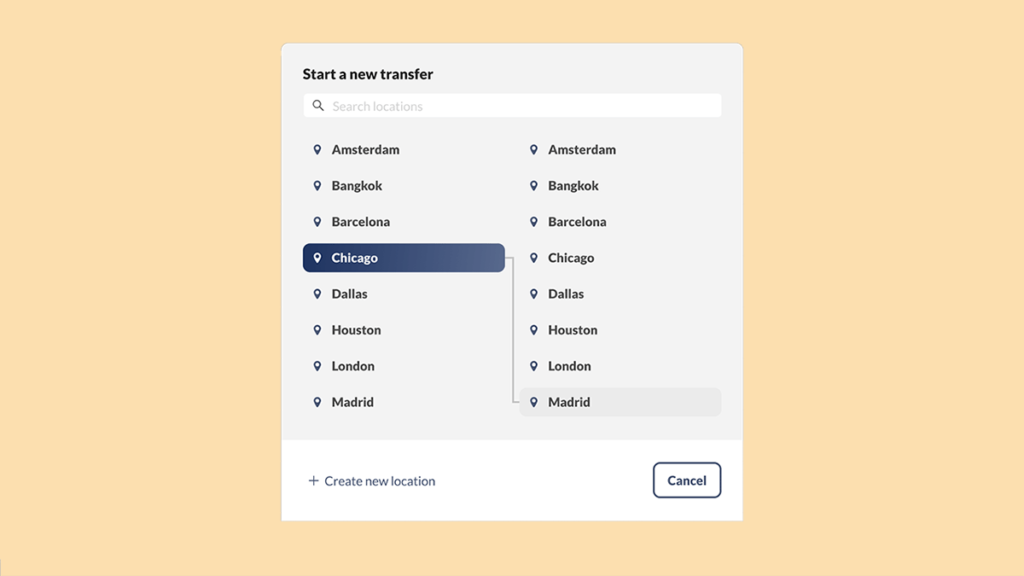 When you start a new transfer, the very first thing you'll see is a new visual picker for the From location and To location. And if you have a lot of locations, you can search to actively filter the list.
See more information at once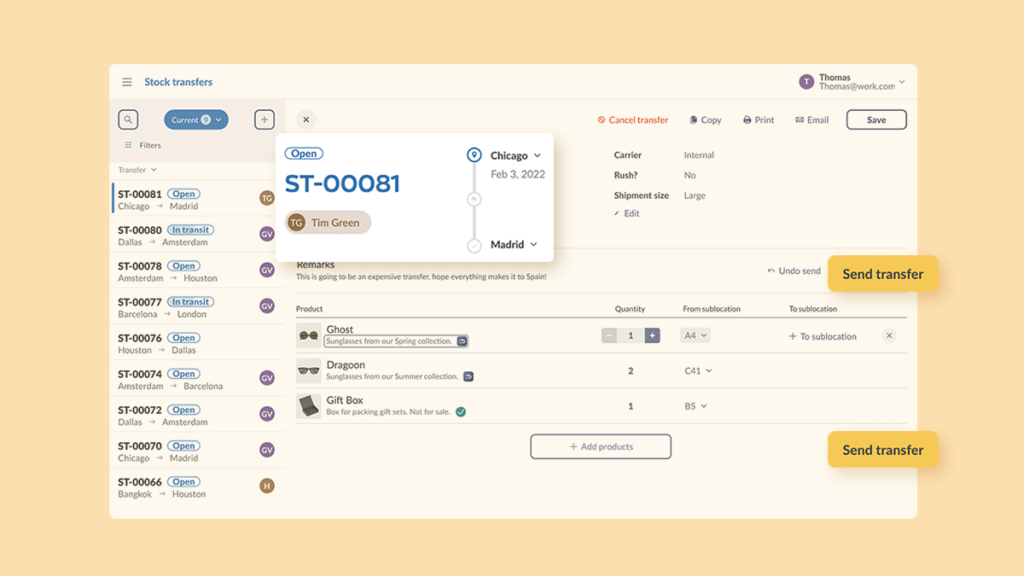 We've increased the information density of the details page, so you can see more of your data at a glance, without having to scroll.
And you'll find action buttons, like Send Transfer, to help you know what action to take next.
Oh, and for those of you who love custom fields, we've increased the limit from three to ten. Customize away!
A brand-new product picker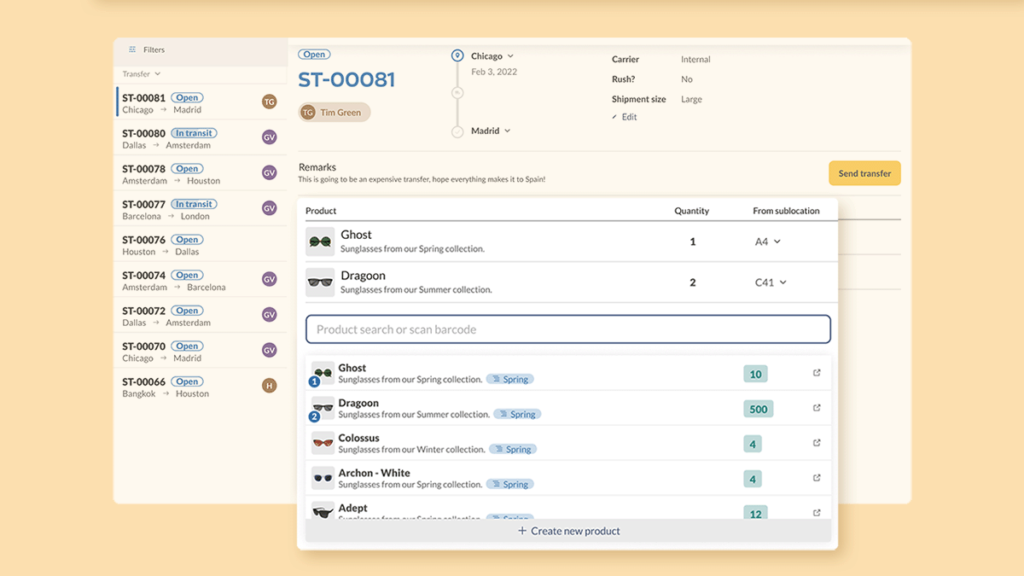 Last but not least, we've made some big improvements to the product picker—that little pop-up list that lets you select products to transfer.
Our current product picker on the web shows the image, product name, the SKU or description, and category.
The new product picker includes those details, but also adds the quantity available and a shortcut to jump to that product record (in a new tab). It also stays open after you make a selection, which can save you a lot of extra clicks when you add multiple products to a transfer.
We think this design is a great blend of our beautiful web interface and the at-a-glance info that customers love from the Windows app.
The new product picker will only appear in stock transfers for now, but we're working to add it to other places in the web app, too.
Check out stock transfers in the web app
And that's it! This new feature is available starting today for any inFlow Cloud plan that supports multiple locations.
If you aren't using inFlow Cloud yet, here's a handy link so you can start your free trial today: