It's been a while coming, but the inFlow Cloud companion app for iPhone is here. We've also re-released our Android companion app to make it faster, and so that we can provide a similar feature set to both iOS and Android users.
Both apps load your data dynamically over Wi-Fi or cellular connections, so they'll feel fast. This makes them great for the workflows we designed at launch.
You can make quick stock adjustments with dedicated functions to Stock In or Stock Out. So if you're in the warehouse and need to update your stock levels, you can do it right from the smartphone in your pocket. Both the iPhone and Android apps support using the camera as a scanner, so if you've got barcodes, your stock adjustments can go even faster!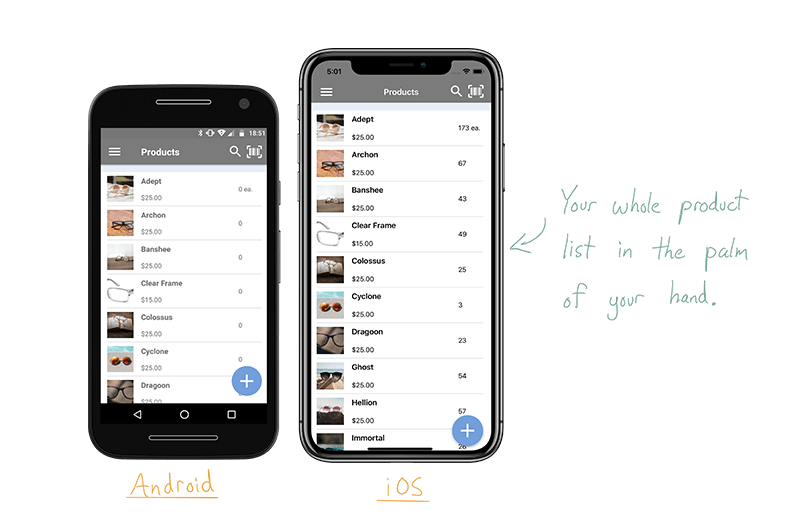 These companion apps are also handy on the road. You can check product listings and prices, or review stock levels right from the app. Your company's customer listings also sync to the companion apps, so you can call up customer balances or contact info without cluttering up your phone's address book.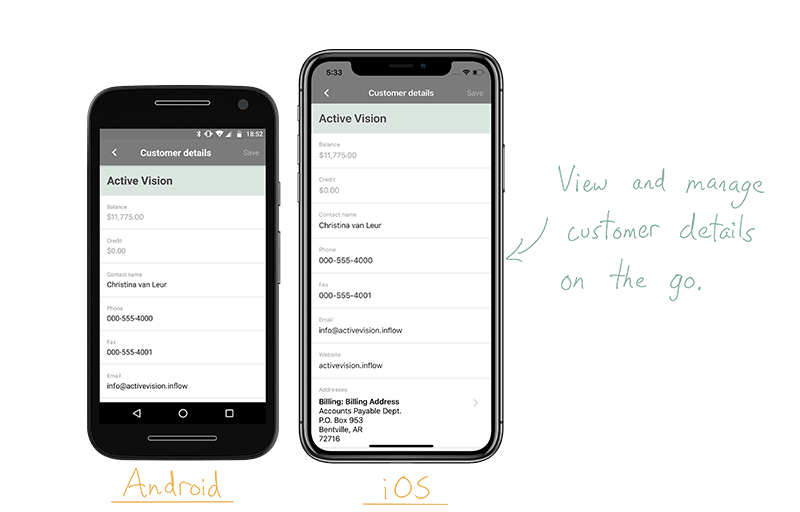 Of course, all of these changes sync across inFlow Cloud apps on Windows, web, and mobile, so you can rest assured the information you're viewing is always up to date.
We're excited to launch the iPhone app and our public beta for Android, but this is just the start; we'd love to hear your feedback on the apps, and we plan to roll out more features as they become available.