We've talked with lots of product-based small businesses, and one question that always comes up is, "how can I use barcodes?" Many people have no idea where to start or what they need.
Good news, it's much easier than you'd think! We put everything you need to know into one 45-page book called "Barcode Your Small Business". No jargon, just good, practical advice. Even if you already have a barcode system in place, chances are you'll learn something new!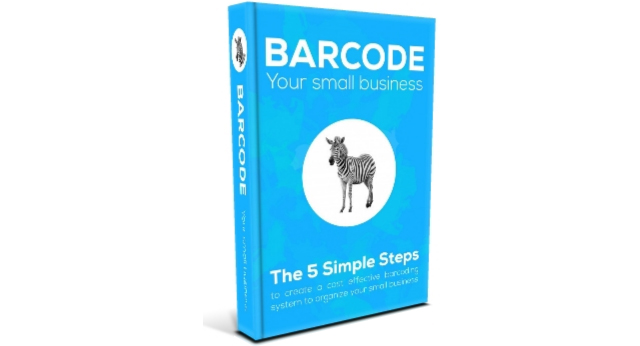 Plus, if you would prefer to read it on your kindle device, it's free on Amazon if you're a prime member. You can download it from the following Amazon sites:
If your country is not listed, not to worry. Try searching for "Barcode Your Small Business" and you should be able to find it on your local Amazon site. If you're not Amazon member, you can also download the PDF version of the book here.
Here's one review from a small business owner:
"Very informative and enjoyable for a dry subject! I have been dreading to implement a barcode system in my business because I had heard nightmares about it being time consuming and expensive until I found this little gem. I am relieved to know I don't have to be overwhelmed by barcoding! This book has everything I need to get started and I am SO glad the author chose to focus on being cost effective for small business owners like me. Thank you!"
More specifically, here's some of the things you'll learn:
Exactly what a barcode system can do for you and your business
How you can get started with just $50 (including a scanner and labels!)
The easiest way to create your own barcodes
How to create a proper product naming system
Where you can buy UPCs, and EANs
The lesser known, low cost method for buying barcodes
The types of barcodes that work best for business
How to print barcodes using a laser printer
What types of barcode scanners are available
The best barcode scanners for your business
Which barcode scanner is the most cost effective
How to integrate a barcodes with any computer
If you learned something new, feel free to leave your review right on Amazon. Would love to hear what you think!