— 4 minutes reading
inFlow's pick, pack, and ship process just got a lot better thanks to our new EasyPost partnership.
If you've shipped orders in inFlow before today, your workflow probably looked something like this:
Pick the products in inFlow.
Go to a carrier website and enter customer details
Buy the labels on the carrier website.
Go back to inFlow and enter the shipping details.
Send an email to your customer with a tracking number.
So we're excited to tell you that you can now skip the back and forth steps and do it all inside of inFlow. If you ship orders out on a regular basis, you're going to save hours each week by handling your whole shipping workflow in inFlow.
Here's what we changed in inFlow to upgrade your shipping workflow.
Shop for shipping rates from one place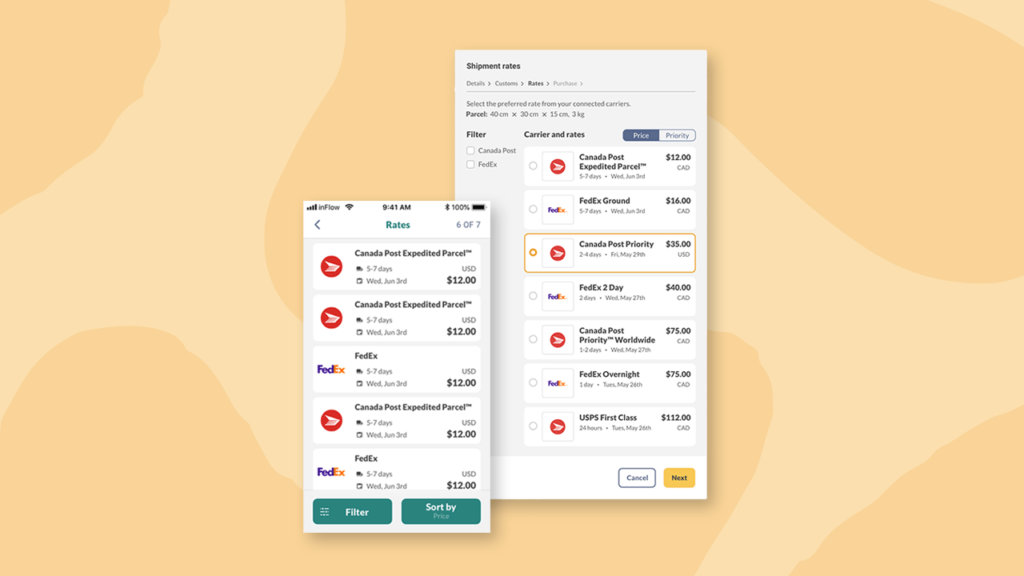 Starting today you'll be able to buy and print mailing labels right inside of inFlow—across Windows, web, and mobile.
Thanks to EasyPost you can review rates from carriers like UPS, FedEx, DHL, USPS, Canada Post right from inFlow. There's no more need to shop for the best rates across several different websites. And if you already have preferred (discounted) rates with a carrier, those rates will also apply to any labels you buy through EasyPost.
As a cherry on top: EasyPost is free to use if you ship under 10,000 packages per month.
Add addresses to each inFlow location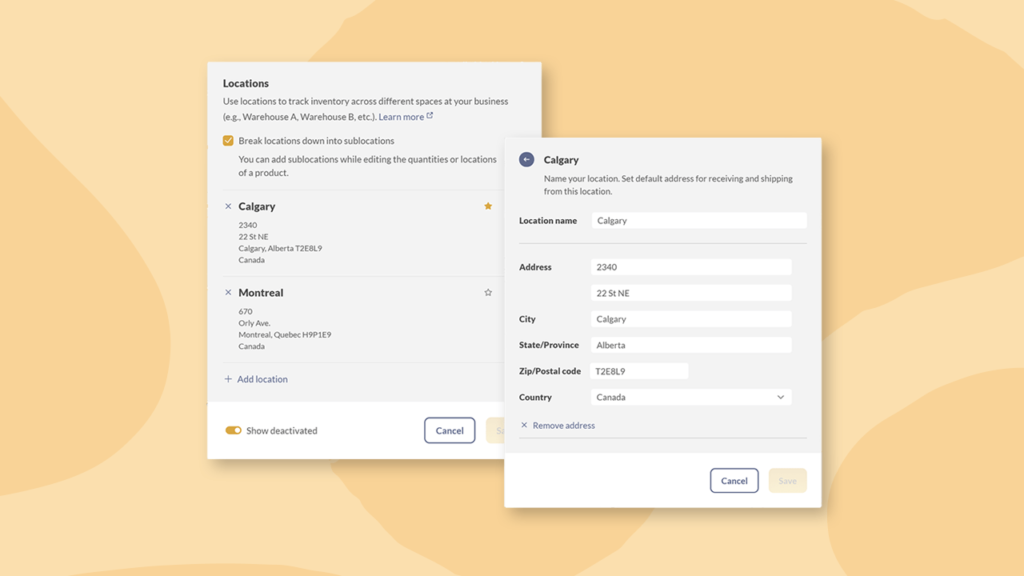 Each of your locations will now have an address field. This will help inFlow to fill out the From address on your sales orders automatically, depending on which location you work at.
Fill out package details and customs information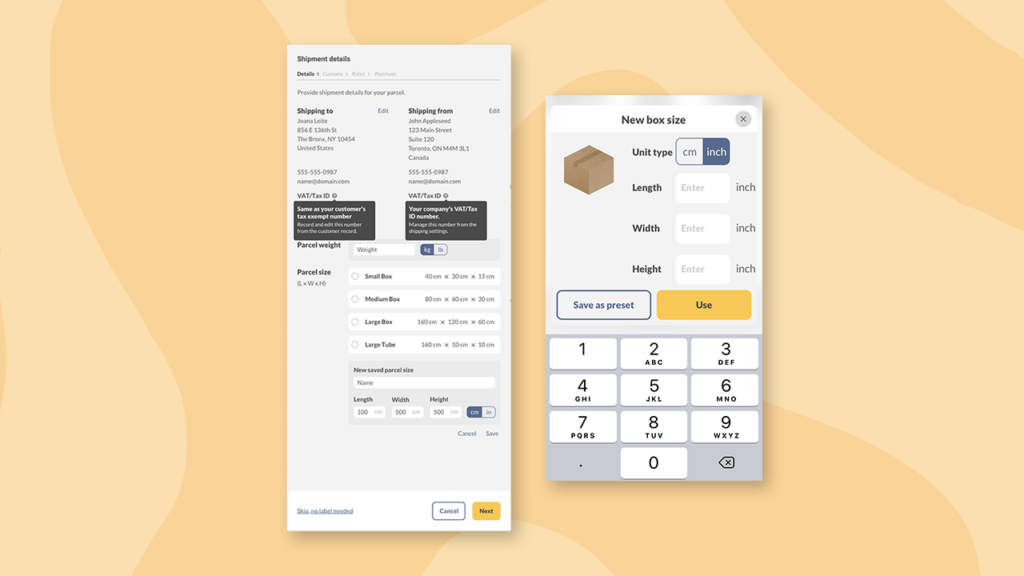 Once you've picked your sales order and are ready to start work on packing and shipping, inFlow will automatically fill in the To and From addresses based on location and customer data. If you have Weight data for each product on the order then inFlow will estimate the package weight for you, too.
You can save your specific parcel sizes to work faster on future orders and add customs details, too.
Print mailing labels from any device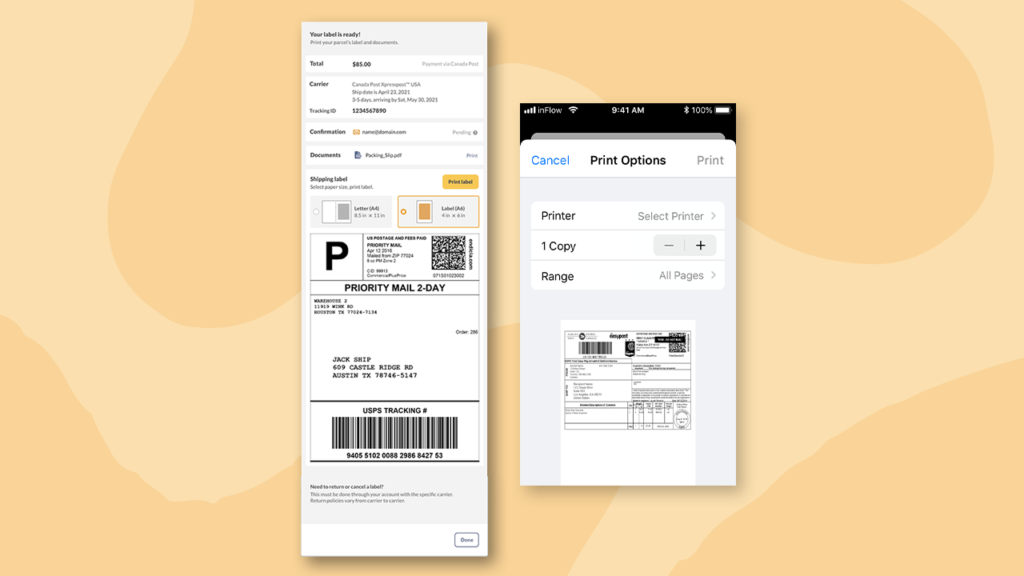 Once you've picked your sales orders you'll be able to purchase and print mailing labels from inside inFlow. This is easiest to do on the web and Windows apps where you have a bigger screen, but you can do it from a smartphone too (as long as you can connect it to a printer).
Printing includes the mailing label, packing slip from inFlow, and any customs documents required by the carrier.
Automatically email the tracking number to your customer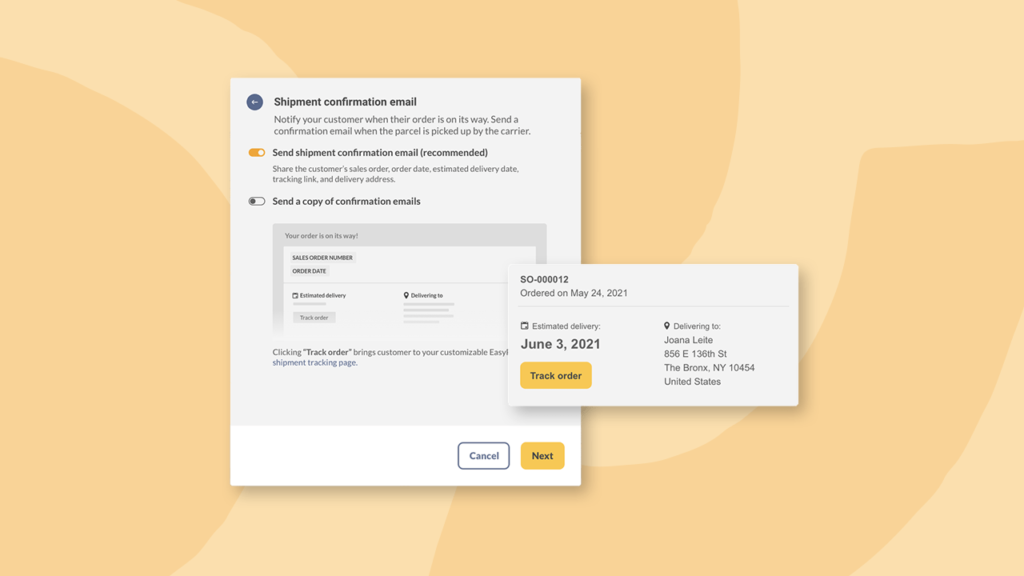 You also have the option to automatically send an email to your customer when your package is scanned by the carrier. This takes one extra step out of each of your sales and should save you a ton of time each week.
How do you set up EasyPost shipping in inFlow?
The first thing you'll need to do is make sure that all of your inFlow Cloud apps are updated to support the new features. If you're reading this post well after September 21, 2021, then you're probably already updated.
Are you wondering if your carrier is supported? Just check out EasyPost's Carrier page.
EasyPost is available on all inFlow Cloud plans and you can also use a Test API key to try out the functionality without accidentally purchasing real mailing labels.
If you're an inFlow user already, check out our EasyPost support article to learn how to set it up.
If you aren't using inFlow yet, there's never been a better time to start your free trial. inFlow and EasyPost offer you the best way to manage your entire sales and shipping workflow from one place.