Everyone likes to have their work acknowledged and we're certainly no different. Everyday, we strive to go beyond simple customer satisfaction and make our customers genuinely happy.

So when a customer says, "thank you," it means a lot to us because it lets us know that we're on the right track. But, imagine our delight when we received a box of handcrafted chocolates from chocoStyle to thank us for our service!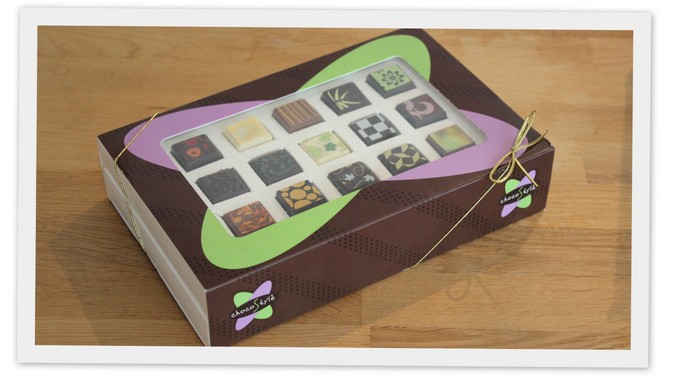 Each chocolate is beautifully decorated with a unique pattern making it easy to choose which flavour you want. Some unique flavours include rosemary apricot, jalapeño and sea salt flower caramel. All of course, are delicious.
chocoStyle is a Canadian small business located in Montreal specializing in handcrafted chocolate creations.
Take a look at their catalogue to see some unique pieces of edible art including the chocoShoe, chocoiPhone and chocoGOLFballs
Thank you chocoStyle for the treats!