We've recently released our third major feature for inFlow Cloud's web app: sales order support. We've been building towards this with the previous product edit and customer modules, and this release allows any team member in your company to create new sales orders, straight from their web browser.
A new product picker for the web app
We've designed a new product picker for the web app, which searches by Item Name, Description, and Category.
If you have pictures of your products, sales orders on the web will display thumbnails right inside the item picker, so it's easier than ever to make sure you're choosing the right item. Just like the rest of our web app, your product list is loaded dynamically as you scroll, so you can still enjoy fast performance even if you sell a large number of products.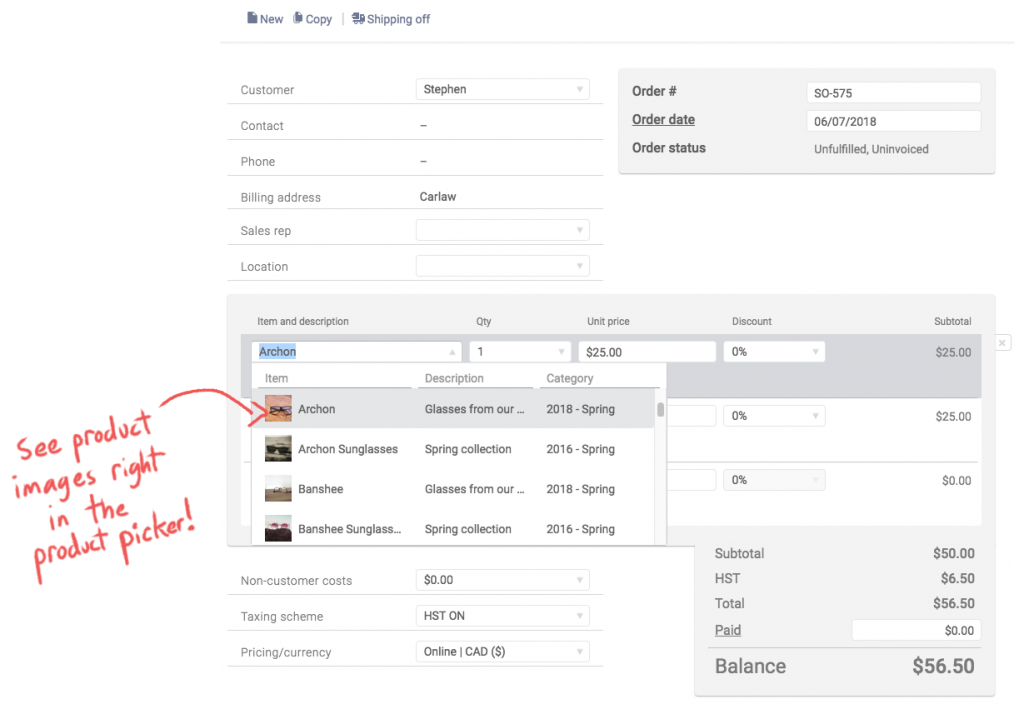 If you're using the inFlow Cloud web app to create a quick tally for someone in the field, the quantity, price, and subtotal fields are all calculated on the spot.
So if your customer wants to know the price of buying 25 of Product A vs. 38 of Product B, you'll be able to provide those numbers without reloading the page.
Up next: sales order fulfill
This initial release of sales orders on the web is just "phase one" to get the feature out into the world. We've heard from many of you that you'd like to be able to create and fulfill sales in the field without having to install any apps, so this is why we're already working on "phase two", which will allow you to fulfill sales orders directly from the web.
In the meantime, we'd love to hear what you think of sales orders on the web.
To try it out, just log in to https://app.inflowinventory.com and select the green bag icon along the left side.
---
If you're not yet managing your inventory with inFlow Cloud, you can sign up to check it out here!