[Update: we've also made a video on how to set up a barcode system!]
It would be almost impossible to find a business with stocked products that wouldn't benefit from a barcoding system today.
However, you'll still find quite a few businesses that operate with just pen and paper or an inventory template in Microsoft Excel. The most common objection stems from the assumption that a barcode system would be too expensive to implement.

Well, the great news is that not only is it actually inexpensive to set barcoding up, it's easy too! Depending on your needs, for a few hundred dollars you could have a complete system working for you. You can even get started with a scanner and labels for under $50!
Below, we'll discuss just why a barcoding system help grow your business and take it to the next level.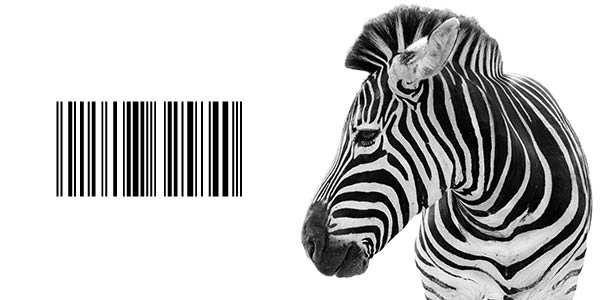 1) You'll Get more accurate
You know what makes running a small business really hard? It's the simple fact—we're human. We all get tired and eventually make mistakes. So, how can we overcome this?
Putting a barcode on an item makes it instantly readable to a computer paired with a scanner. It lets your computer do all the heavy lifting for you!
Now, computers aren't perfect, but they don't ever get tired. It also turns out that they are significantly more accurate than any human ever could be. There are studies showing that even the best trained data-entry person will make at least one mistake every 250 keystrokes.¹
On the other hand, scanning barcodes with a computer has an error rate of one in every 5,000 to 36 trillion characters scanned (depending on the type of barcode).² I would want those odds in my favor, wouldn't you?
2) Your business Will be ready for growth
The "official" definition of small business ranges from a business that has less than 15 employees in Australia, under 50 employees in the European Union, or under 500 employees in the USA.³ If you're like the majority of small businesses, however, you may be the sole employee or you have less than five employees.
Whatever your size, it's never too early or too late to build an infrastructure that helps you grow.
Sure, you might have just a few products now, but what happens when your inventory starts growing? By integrating a barcode system into your company sooner rather than later, you're building in scalability. Scalability means no matter if you have one item, 100 items, or 10,000 items, the barcode system will work all the same. So now when you are adding more products, the system in place will help your company avoid growing pains.
Having a barcoding system also makes training new members of your team much easier. Instead of memorizing products and product descriptions to look up items, your new team member can easily scan the product in.
3) You can use your time more wisely and become more efficient
Nobody likes waiting. Imagine if you had to line up behind the counter at Walmart, and the cashier manually keyed in each item a customer purchased. You would not be a happy customer having to wait for that long of a time.
Barcoding allows you to process your inventories much faster than any other manual method. It will free up a good amount of time, which you can otherwise spend doing what you love.
4) You can be small and professional
Imagine this scenario: A customer comes into your business and wants to purchase a basket full of items. You stand there at the cash register and have to look at each item individually to make a tally. Sure, you can get by using this method, but doesn't it look more professional to be able to scan each item in and have a computer do the math?
Not only will you be more accurate and efficient by using a barcode system, but the customer also gets a better impression that your business is a professional organization. While this may seem insignificant on the surface, from a marketing standpoint any first impression can be a lasting impression.
How about the big picture?
If you would like to know just how you can implement barcodes and barcode scanner into your small business, download your copy of "Barcode Your Small Business" today. It will give you a complete picture of how to set up an entire system (and for much less than you expected too).
For example, you'll learn where to buy barcodes, a scanner and even UPC's all for under $50.
Have a question on how to use barcoding for your business? Leave us a comment below.
Looking for the world's easiest to use barcode scanner?
We now sell barcode scanners! The Brite USB barcode scanner comes in your choice of 7 different colors and simply just works! It'll scan almost all 1D barcodes such as UPCs, EANs, Code 3 of 9, Code 128 and much more. Simply plug it in and you're good to go!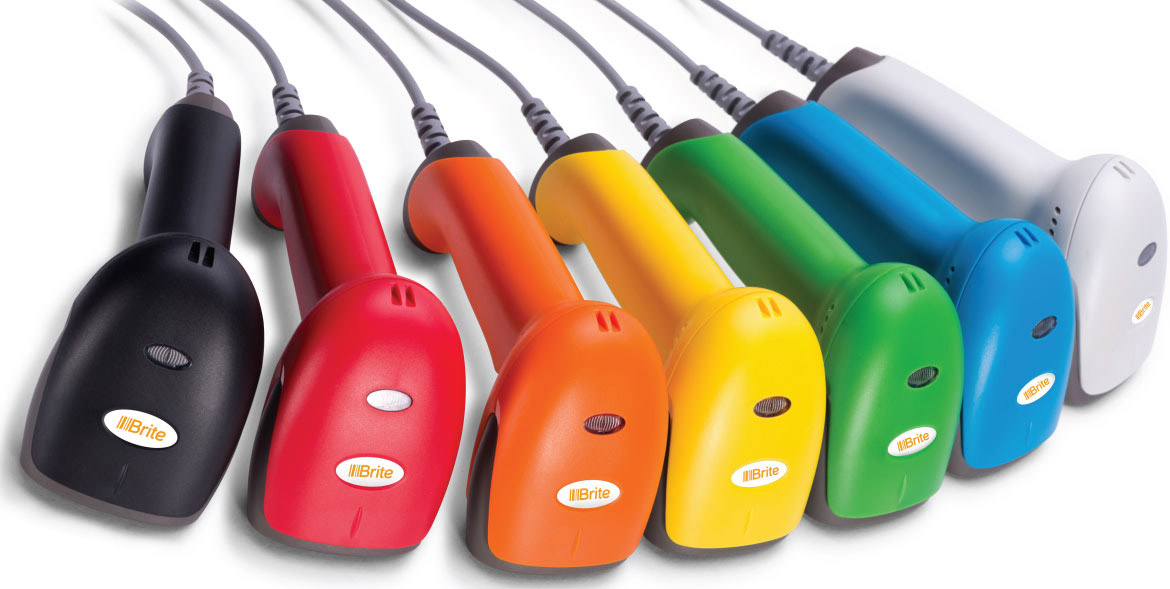 Comes with a full 60 day money back guarantee and full no hassle 1 year warranty. You'll love using it in your business!
Visit www.inflowshop.com to check them out now (on sale for a limited time). 
References
1. Mathias, MacKenzie & Buxton [1996] 10 touch typists averaging 58 words per minute (WPM) with a 4% error rate per keystroke.
2. http://www.adams1.com/faq.html
3. http://en.wikipedia.org/wiki/Small_business