This inFlow Cloud update—which we've been calling ecommerce locations—has added more control over which locations to use for online orders.
More specifically, you can now choose a location to use for orders from Shopify, Amazon, WooCommerce, Squarespace, and inFlow Showroom.
Choose which location your online orders should use
Before today, online orders would come into inFlow without a location assigned. This meant a little more manual work on each order—since you'd have to view the order and decide which location you should fulfill from.
You can now assign locations on a store by store basis. For example, Amazon FBM and WooCommerce orders could automatically take stock from Warehouse A, while most of your other orders would come from Warehouse B.
And a bonus, you can now map multiple inFlow locations to corresponding locations in Shopify.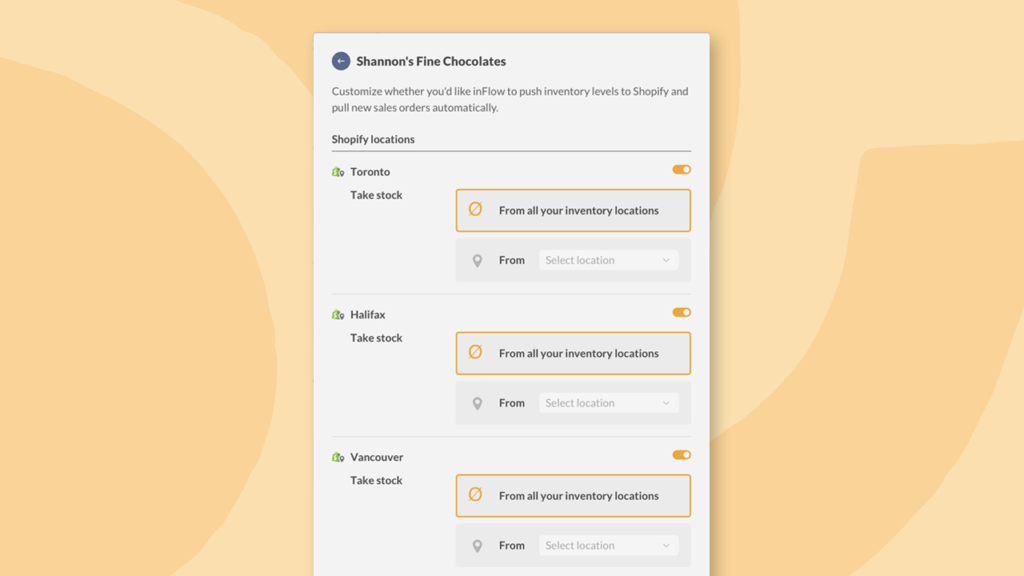 Choose which location's stock levels to display on your ecommerce store
Today's update also helps you avoid situations where you might accidentally oversell. Previously inFlow would push global inventory levels (e.g., stock at all locations) back to your ecommerce store. This wasn't ideal for certain businesses because it could potentially advertise stock at locations that weren't meant to be accessed by ecommerce customers.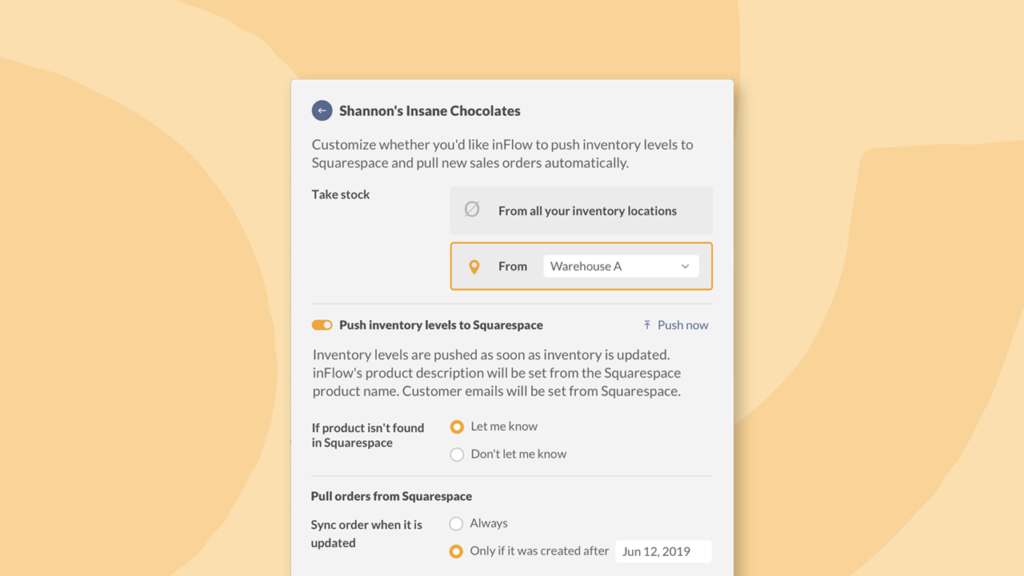 So you now have the option to choose a location for an ecommerce store or showroom. When a location is assigned, customers from that store or showroom will only be able to see and purchase what's available at that location.
Most of this ecommerce location update is optional
We're excited to deliver these new features to customers, but we also know that you rely on inFlow on a daily basis to keep orders flowing.
That's why the majority of these new features are opt-in—and if you're already using inFlow with an ecommerce site, everything will keep working as it did yesterday.
The only mandatory change is to private showrooms. Any existing private showrooms will now default to your customer's assigned location (if they have one). If one of your customers has a private showroom but you don't have a location attached to their record, then you won't see any changes in how showroom orders come in.
And that's Ecommerce locations in a nutshell. We hope it provides even more control over your inventory and helps you save a little more time each week.
If you aren't using inFlow yet, you can start your free trial below.