Automate everyday work with inFlow + Zapier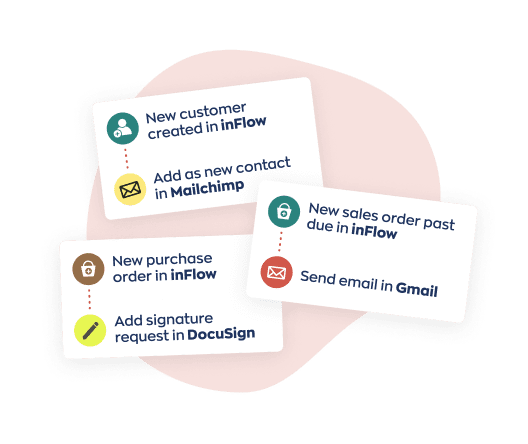 Ensure consistency through automation
In any given week, you probably have to follow up with customers, run reports, and update records. When things get busy, it can be tough to complete these tasks on time.
And the work just stacks up.
These are the kinds of scenarios that are suited to automation. And when you combine Zapier's code-free automation with inFlow's inventory management, it's easy for anyone—regardless of technical skill—to increase productivity and produce consistent results.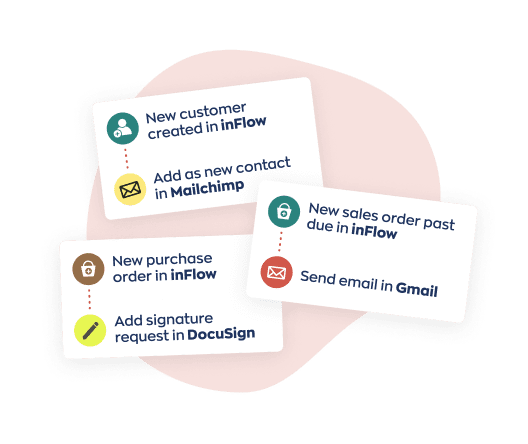 Here's how inFlow works with Zapier
Instead of writing lines of code, you can use Zapier's simple system of triggers and actions. So all you have to do is:
1

Set up triggers based on events in inFlow

2

Choose a corresponding action that fires after the trigger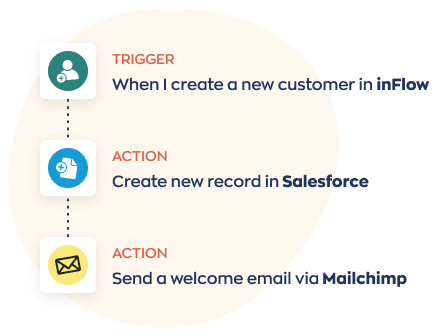 Here's what Zapier could help you automate
1


Say hello

Send welcome emails or newsletters through Mailchimp or Pipedrive each time you create a new customer in inFlow.
n


Keep up

If you rely on charts and pivot tables, you can append new data to a Google Sheet each time you create or update a sales order.



Follow up

Send automatic reminder emails to customers if they haven't ordered in a while, or just let them know their order is en route.
g


Track leads

Create new records in your CRM of choice—like Salesforce of Hubspot—whenever you create a new customer in inFlow.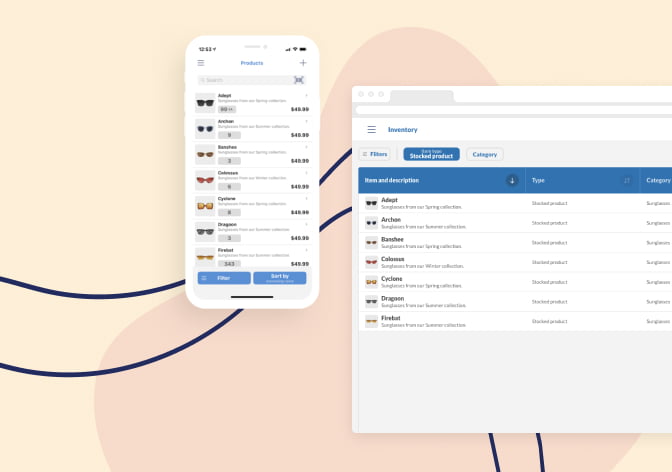 Wondering if inFlow can connect to that other thing?
We offer over 50 integrations across ecommerce, accounting, and shipping.