Use inFlow and CartRover to connect sales and inventory
Pull orders and update stock on eBay, Walmart, Etsy, BigCommerce, Magento 2, and many more.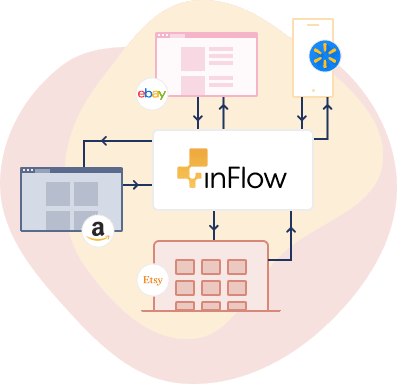 Prevent overselling, manage ecommerce orders in inFlow
Overselling is a huge issue for omni-channel businesses. If stock isn't updated on every site, you might sell a product on Faire that was actually already sold on Etsy.
inFlow and CartRover can help you prevent this.
CartRover connects you to 35+ ecommerce and EDI sources. It pulls new orders in and updates stock and shipping info automatically. And inFlow provides you with one place to manage all of your ecommerce orders.
When sales and inventory are connected through inFlow, it's easy to avoid overselling.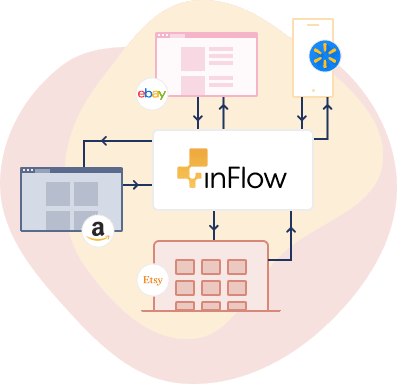 Here's how inFlow works with CartRover
inFlow takes a lot of the manual work out of tracking stock and shipping orders. Our inventory software can automatically:
l

Pull orders in from over 35 platforms

f

Push available stock back to any connected store

w

Push shipping information back to each store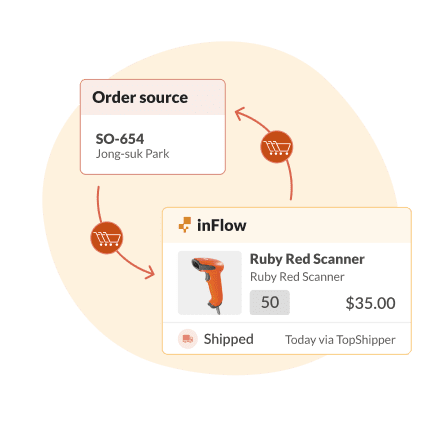 Connect your inventory to over 35 ecommerce and EDI sources

Amazon

arc

aspdotnet storefront

BigCommerce

bydesign tech

Clickbank

Cratejoy

CS.Cart

eBay

ecwid

Etsy

Faire

Google Shopping

Groupon Goods

Houzz

JOOR

keap

Lightspeed retail

Magento

Magento 2

OnBuy.com

Overstock

PayPal

PrestaShop
Rakuten

Salesforce

Shift4Shop

Shopify

ShoppingCart

SquareSpace

UltraCart

volusion

Walmart DSV

Walmart Marketplace

wayfair

wish

WooCommerce

Yahoo!
EDI (Electronic data interchange)

CommerceHub

Integral Group

SPS Commerce
What can inFlow do for you?
f


Pick, pack, and ship

Scan products off the shelf with your smartphone. Buy and print shipping labels from the app. Then send tracking information to customers, automatically.
U


Stay ahead of stockouts

Running out of stock can turn your customer into someone else's. Avoid stockouts with reorder points and low-stock notifications and keep sales flowing.
9


Total inventory control

Need to keep BigCommerce inventory separate from your Walmart stock? You can set each sales channel to pull inventory from a different location.



Great mobile apps

You do a lot of work away from a desk. inFlow offers powerful iPhone and Android apps for fulfilling orders, receiving products, and checking stock.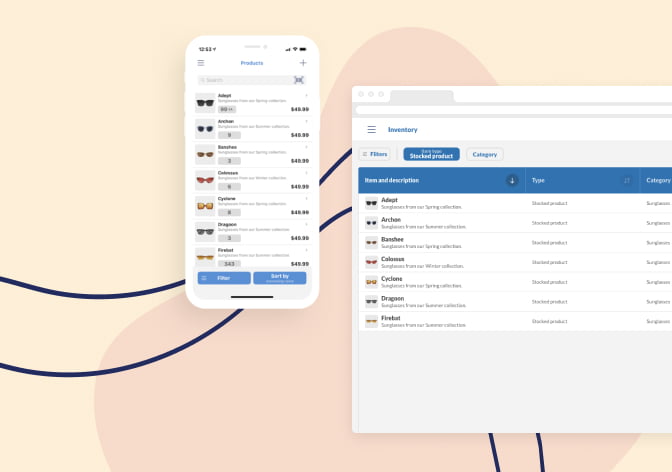 Wondering if inFlow can connect to that other thing?
We offer over 50 integrations across ecommerce, accounting, and shipping.