inFlow vs.
Excel inventory template
This page will help you figure out if you'd save more time by using an Excel inventory template or inventory software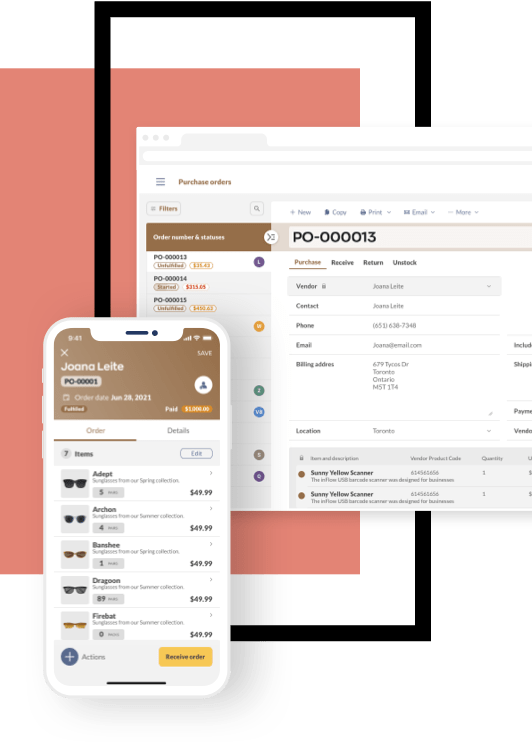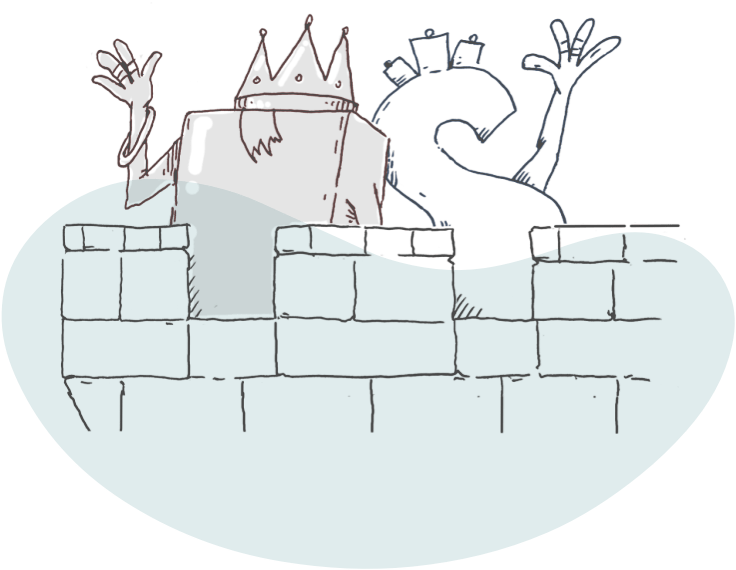 We're the makers of inFlow Inventory, and if you're comparing inventory software to inventory templates, then you're probably already outgrowing spreadsheets. And this page will show you how inventory software will help your business, well, Excel.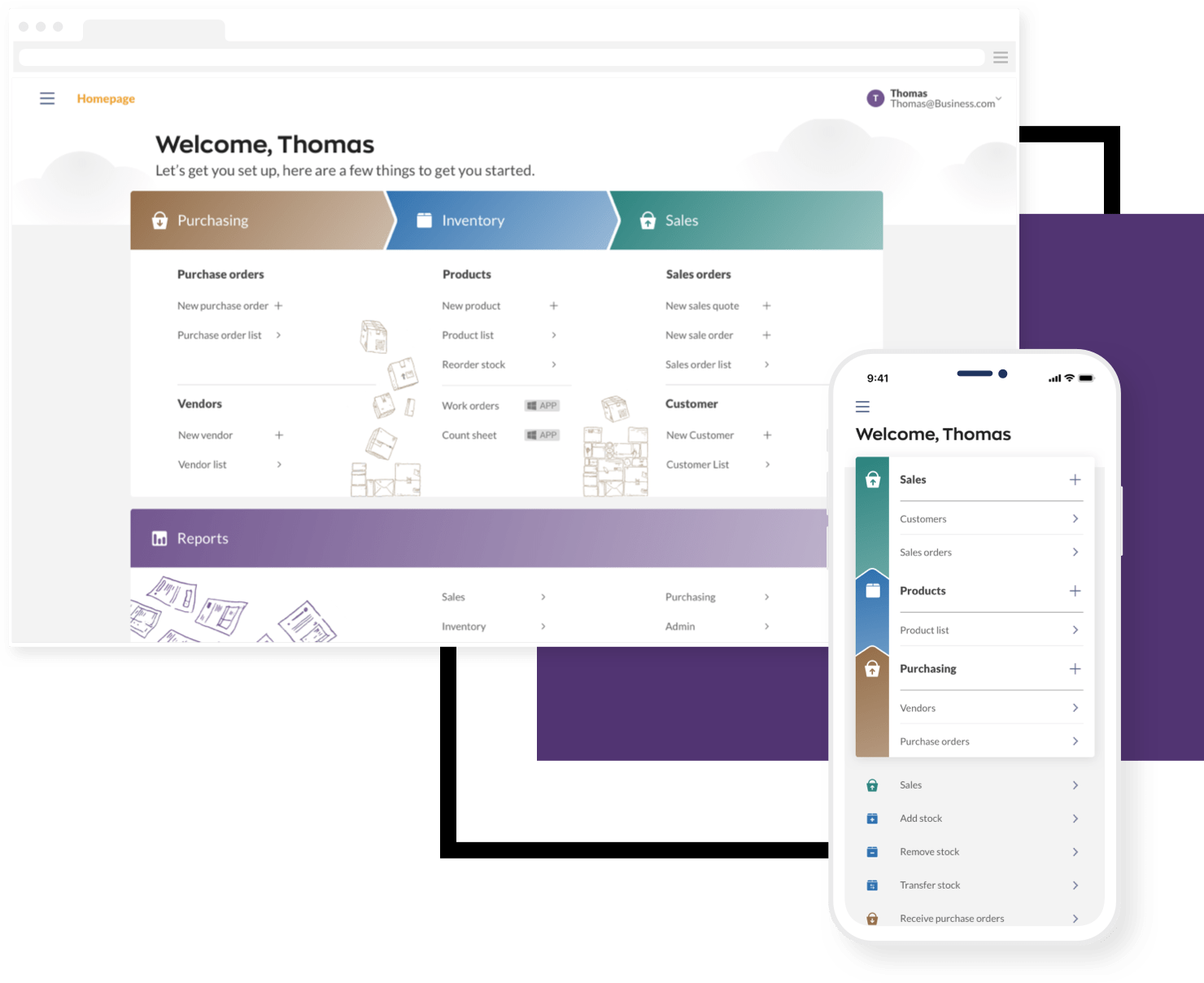 Are you looking for an inventory tool to help you get back to your work faster?
At your small business there may not be anyone whose job is solely to look after inventory. Inventory might be part your job, or it's a task you share with other people, but it isn't the main thing you need to do.
You might be feeling that you're just getting by with inventory. You check it when needed and you reorder when stuff is out of stock. But when orders pile up or stock goes unaccounted for, you started looking for a tool to help you track things better. You want to find a solution and get back to work.
Both inventory templates and inventory software can help you speed things up, but there are some differences you should know about.
The pros for excel inventory templates
Here are a few reasons you probably want to use Excel templates
Easy Access You already have access to Excel or Google Sheets
File Sharing Spreadsheets are easy to share with others
Free(ish) Inventory templates usually don't cost money
Spreadsheets are like the spork of the business world—they're a good general tool, and everyone knows roughly how to use them.
But saving money up front is a minor advantage for spreadsheets, and not for very long. If you need to juggle inventory and orders, it's probably time to look into inventory software. The time you'll save with inFlow is worth more than saving a few dollars up front with a template, and those savings will appear sooner than you think.
Why you should use inFlow over inventory spreadsheets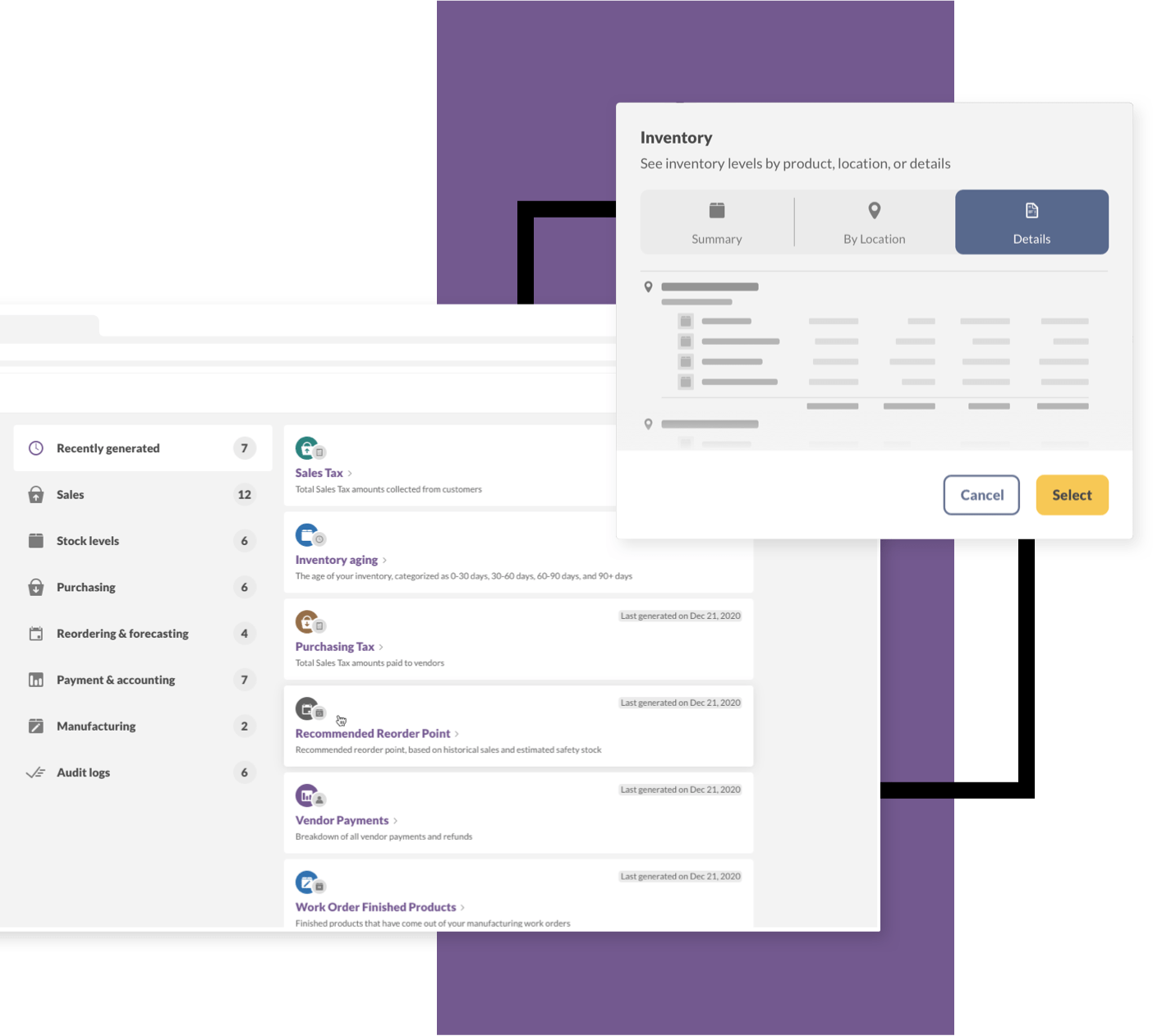 Dedicated tools save you time
Tasks like manufacturing products or setting up pricing schemes are easier with a dedicated tool like inFlow.
If your sales are on one spreadsheet, your purchases on a second, and all of your inventory levels on a third, Excel templates can make everyday work take longer. inFlow handles all of your purchases, sales, and inventory and saves you from crunching the numbers yourself.
Instead of having to dig through multiple spreadsheets you can check one list to see how many sales were made this week, and whether you have the stock to fulfill them. inFlow's 32+ built-in reports and automatic cost calculations will also save you hours worth of meeting preparation and make sure you price products properly.
inFlow adapts to how your business works
Not everyone is an inventory expert, but everyone cares at least a little about inventory. Accountants care about the cost of goods sold, managers care about the profit and cash flow, and salespeople care about having enough stock so that they don't disappoint their customers.
inFlow's customizable interface makes it easy for anyone at your business to filter inventory data and find exactly what they're looking for. And user-specific access rights ensure that people only have access to the orders or locations they should see. You won't find this mix of convenience and security in any spreadsheet function.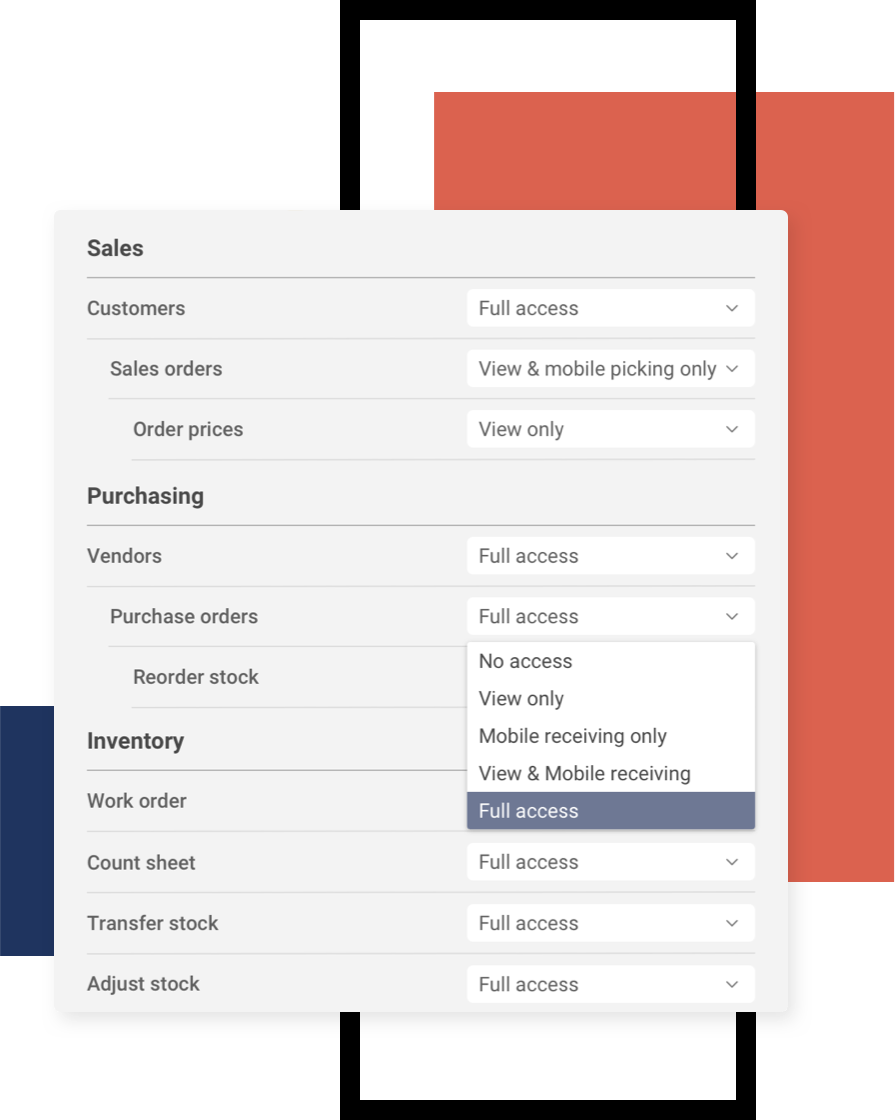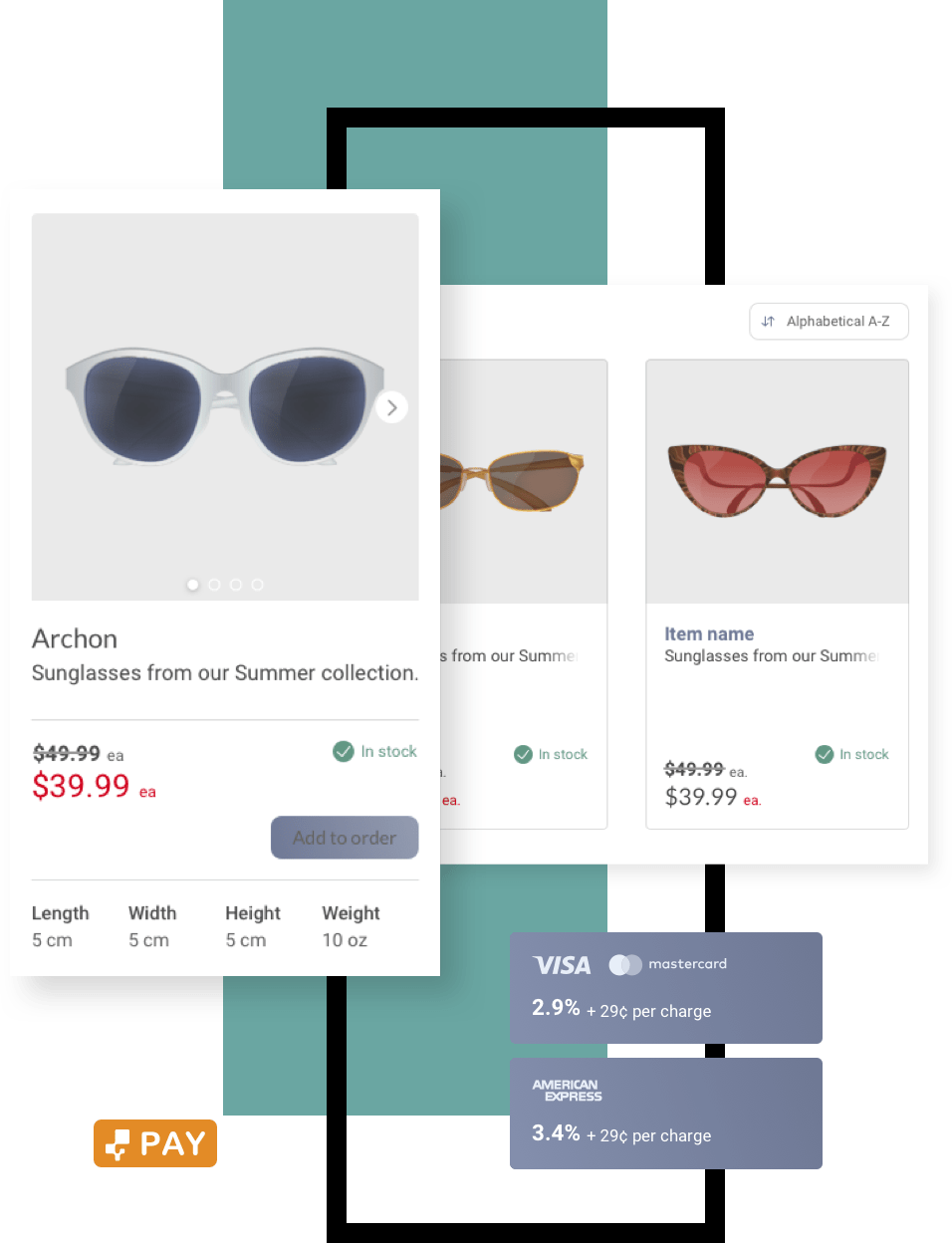 Make it easier to find orders
(and for orders to find you)
If you've ever tried to review a large spreadsheet on your smartphone, you know that the spreadsheet format isn't exactly portable. inFlow's mobile app will always beat squinting at a spreadsheet on a small screen, and the web app means that you can securely review your inventory from any computer with an internet connection.
inFlow's B2B Portal also makes it easy for your B2B customers to see your product catalog online. In just a few clicks you can take your existing product list and share it publicly. Or you can share showrooms to receive orders and payments online (payments in US & Canada only).
inFlow helps you work faster than any inventory template can