Your whole purchasing workflow is covered



From one click reordering to receiving at the loading bay, inFlow has purchase order management covered.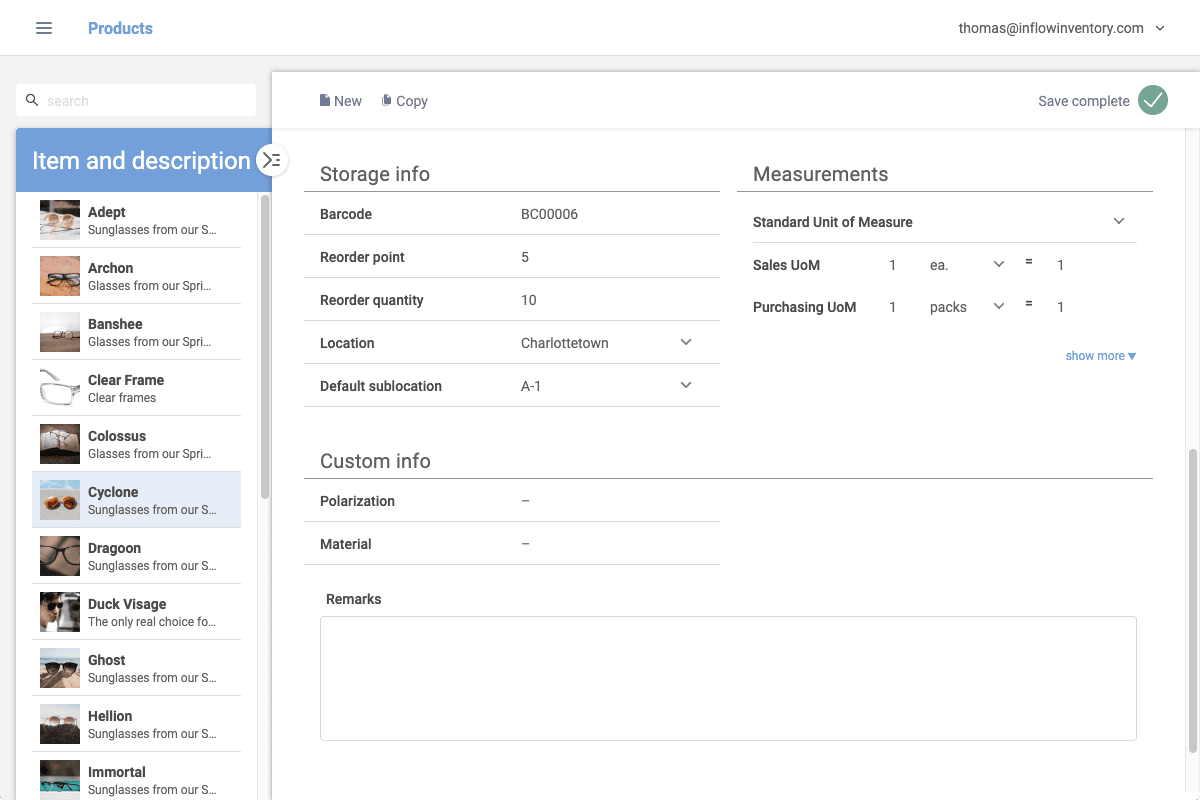 Bring order to reordering
With all of the sales and activity at your business, it's difficult to prioritize reordering product because you're so busy selling it. Combat the chaos with reorder points so you'll know to restock ahead of time. Using lead times and sales data, inFlow can help you fine tune your balance of selling vs. reordering.
Loved and trusted by
large, medium and small
businesses worldwide.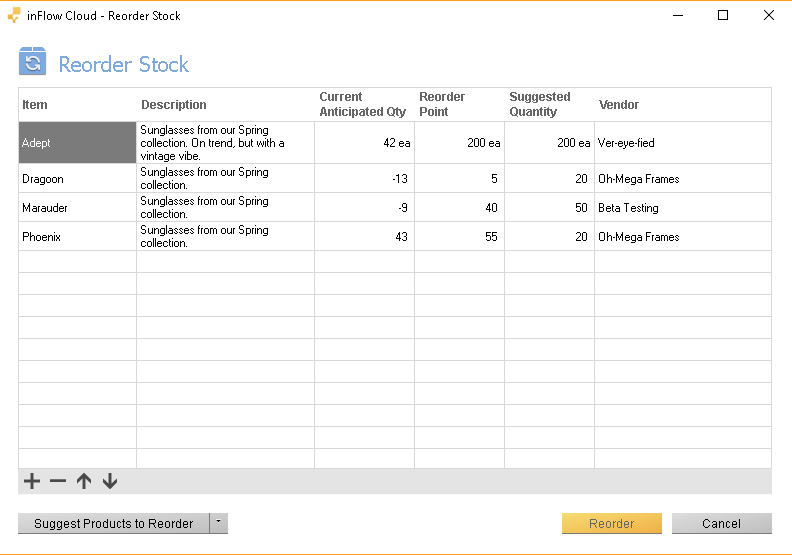 inFlow's reorder points don't just help tell you when to reorder, they actually help to make the process faster, too.
We'll display all of your low stock items on one screen and, with a single click, create all of the necessary purchase orders for you. Now that's efficiency.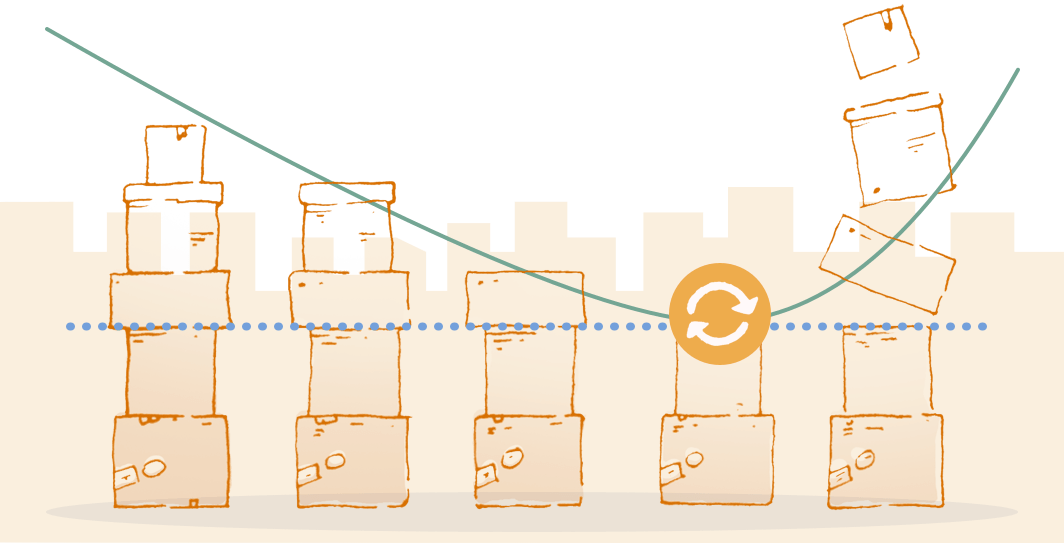 Have we got the formula for you!
We've written the must-read article on the reorder point formula and how you can use it at your business.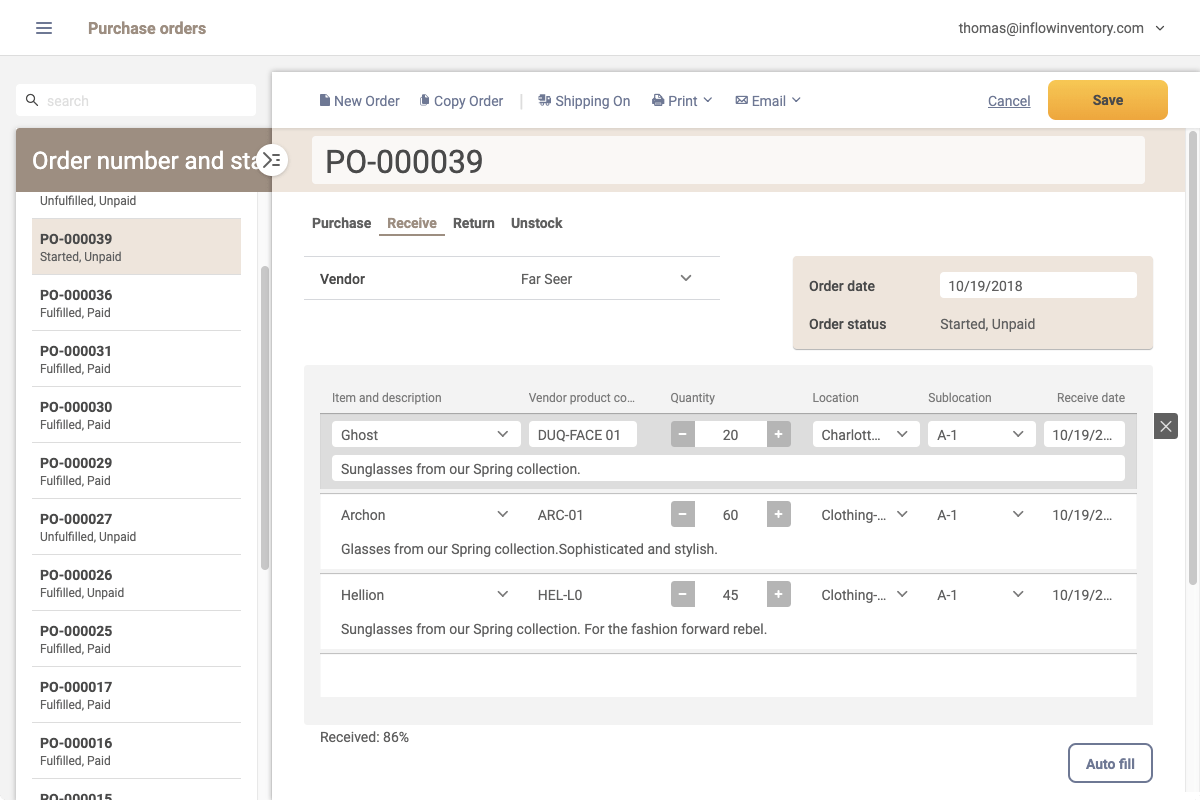 Our built-in barcode support lets you can scan products as you receive incoming purchase orders. This helps you verify that you're receiving the right products up front and cuts down on data entry later.
Purchase order management features
inFlow helps you prioritize purchasing, properly

No credit card required. Sign up now!