All-in-one barcode software for small businesses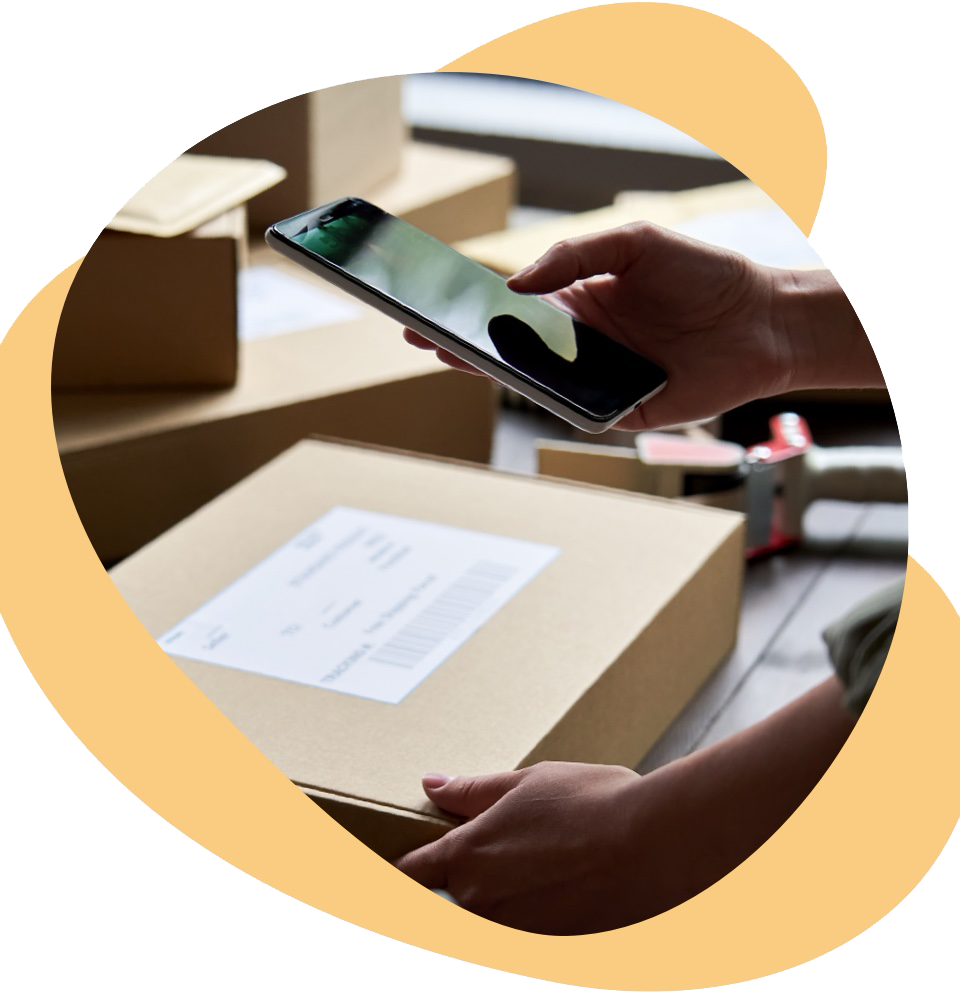 Adopting barcodes is easier than you think
Barcodes aren't just for big box stores. If you pick or receive stock regularly, inFlow's built-in barcode support will save you hours each week. Instead of typing product names individually, you can scan them onto orders and lists instead.
With inFlow's built-in barcode software you'll have everything you need to create and optimize your own barcode system. Generate unique barcodes and print out professional labels. Use price scanners—or your iPhone or Android device—to save time when counting products or picking orders. Read on to learn more about how you can save time by using barcodes at your business.
Save time with every scan
Think about the things you do for orders and inventory each week. You might type out a list of products for a purchase order in the morning. Later you'll print out an order so that you can pick the correct products from the shelf. And that's not to mention all of the times where you check on stock levels for somebody else.
A full barcode system speeds up these tasks—and more—by giving you shortcuts to use throughout your day. Instead of typing products onto an email, you can just scan them and send off the PO.
Or you can trade a printed pick list for inFlow's mobile app, and scan items as you pick them. Stock checks are also trivial with barcodes: just scan a product and see the quantity available across all of your locations and sublocations.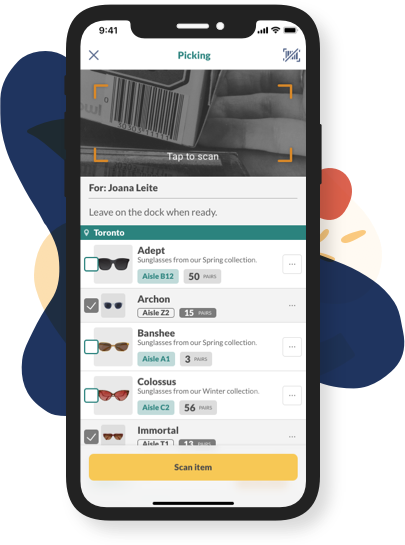 Speed up everyday work
If you're not used to barcodes, it might not be clear how they might help you get work done faster. Here are a few examples of how inFlow's barcoding software can help: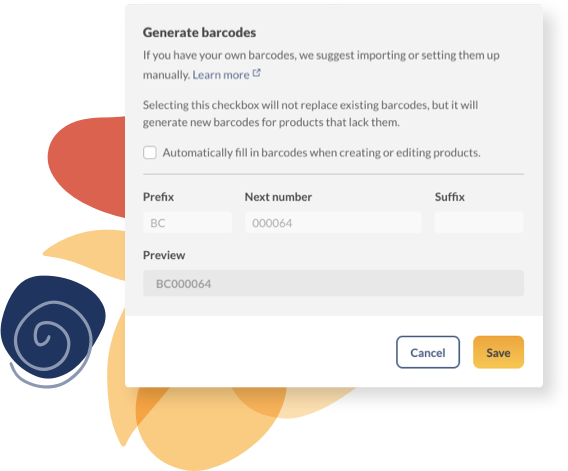 Generate barcodes quickly
Anyone can generate barcodes with online tools, but that doesn't scale well to tens or hundreds of products. inFlow's built-in barcode generator creates unique, customizable barcodes for all of your products at once.
And because inFlow stores all of your inventory information, you can automatically create barcodes for any new products, too. It's also easy to add existing barcodes to products with an import or scan.
Print barcodes at any time
Your barcode system isn't complete until you have a set of printed barcodes ready to scan. If you don't have your own specialized label printers, you can use a standard office printer to create labels to place on your shelves.
But if you do have a DYMO label printer, inFlow makes it easy to create professional thermal labels in seconds.
Barcoding is an ongoing process, and barcoding software gives you the the tools to keep up no matter how much your business grows.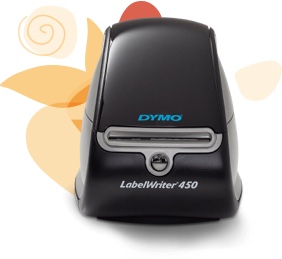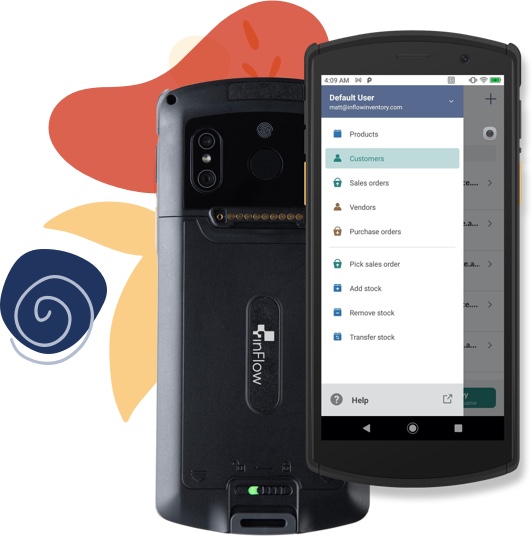 Barcode software turns your smartphone into a smart scanner
inFlow supports most USB or Bluetooth scanners, and many of them are available for under $100. But here's the secret: you don't need new equipment to use barcodes.
inFlow's mobile app turns your Android device or iPhone into a mobile workhorse. Ditch your printed pick list and scan items right off the shelf, or check stock without walking back and forth through the office.
If you'd like to really upgrade your system, you can pick up inFlow's Smart Scanner. Our dedicated hardware has the best of both worlds—inFlow's mobile app and a built-in laser scanner—so you'll have the complete package in one tough device.
Shop hardware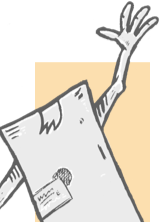 Choose barcode software that gives a *BEEP*