View current stock levels from the web app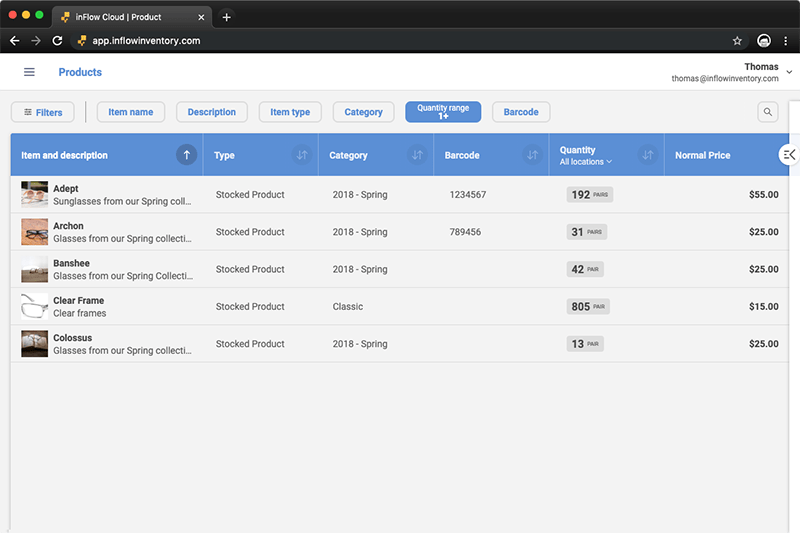 We've added a Quantity column to the Product List on the web. This means that you can now view your quantity on hand for each product at any given location, with just a few clicks.
Oh, and if you want to filter to view quantities at a specific location, you can do that too!
Improved login for mobile apps
We've improved the login process for our mobile apps, which  means a faster and smoother login experience when setting up new devices. One side effect is that older versions of our mobile apps will not be able to log in until they update to this current version.
So if there's someone at the office who is having trouble logging in, please give them a friendly nudge to update their inFlow app to this version. 😀
General improvements:
Our Squarespace integration can now push inventory levels (Quantity Available) from inFlow to Squarespace every hour.