Sales orders in your browser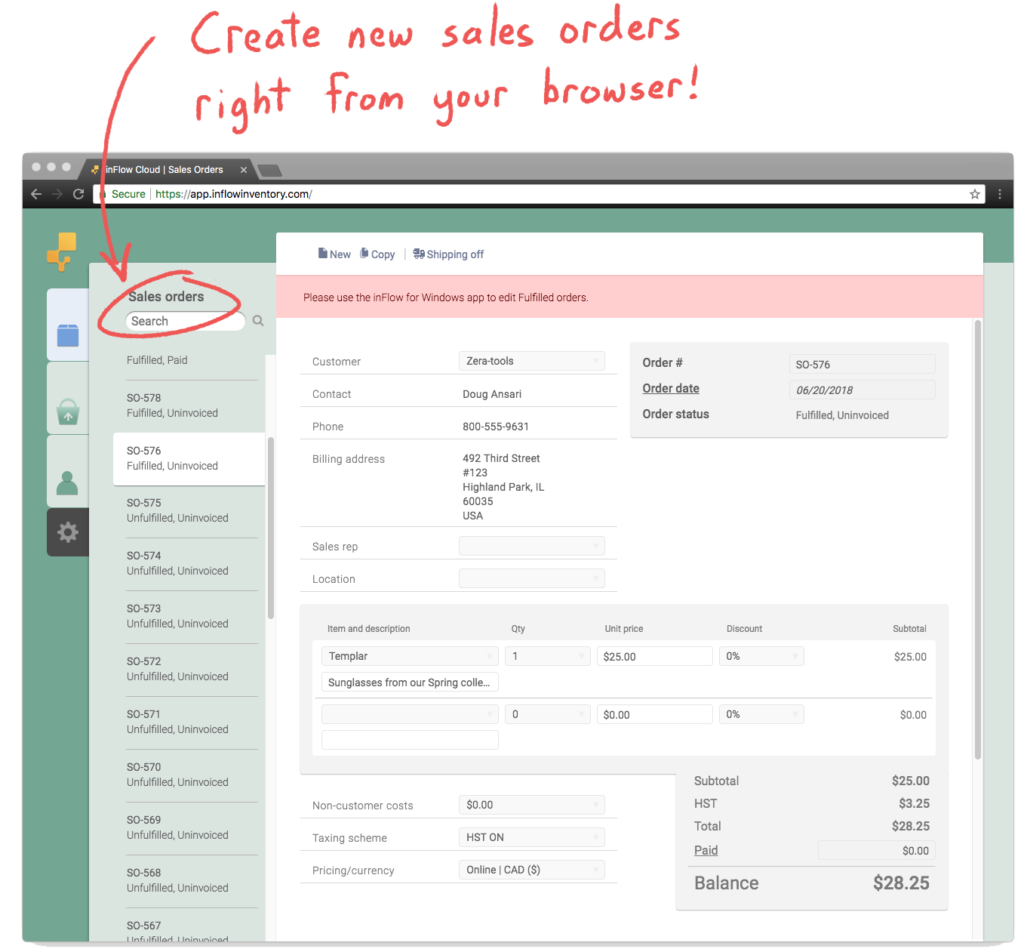 Want to start a new sales order, but don't have inFlow Cloud installed on that computer?
No problem, just start one from a web browser — yes, even the one on your Mac. 😊
As of today, our web app can create sales order and specify the customer, billing/shipping address, and the items and prices. To try it out, just log in to https://app.inflowinventory.com and select the green bag icon along the left side.
General improvements:
 

 

Sales orders can now have up to ten custom fields (up from three).
Issues we've fixed:
 

You should no longer have difficulty saving data while running a large import.

 

You can now log out of the app even if your trial has expired.