Assisted import for Cratejoy sales
If you use Cratejoy, the e-commerce platform that focuses on subscription boxes, then this new feature is for you. We've implemented an assisted import feature which will recognize if you're importing a CSV export from Cratejoy and then automatically map all of the relevant fields to inFlow.
Even better, there are no extra controls to fiddle with. The import window looks the same as before, it's just more helpful if the right kind of CSV is detected.
By the way, if you're looking for more assisted imports for other e-commerce sites, let us know in our Community forum!
Warehouse picking assistance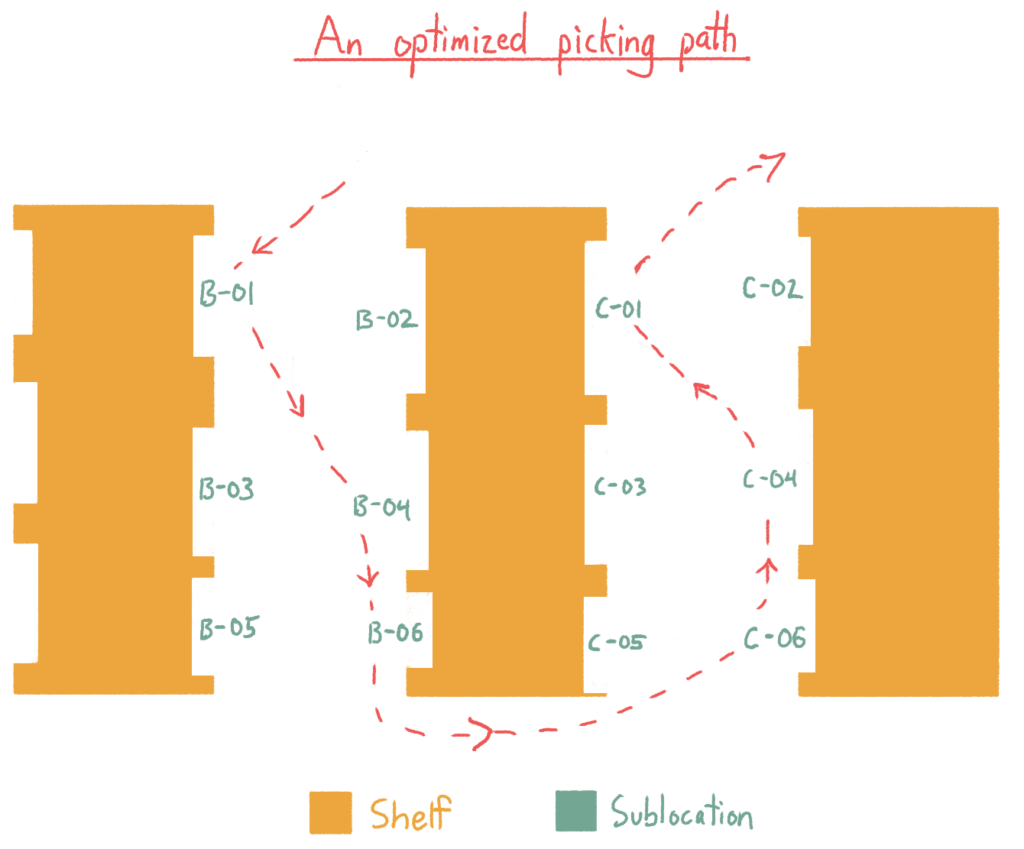 We're rolling out an improvement to make picking items in the warehouse more efficient, specifically in inFlow Cloud for Windows.
The key to this idea is to organize warehouse aisles like street addresses, with odd numbers on one side, and even numbers on the other. For example, you'd have sublocation B-01, B-03, and B-05 on one side of the aisle and B-02, B04, and B-06 on the other.
When it's time to pick items for a sales order, inFlow will now reorder the pick list based on the most efficient route through the warehouse. This should help to minimize the distance that pickers will have to walk through the warehouse when retrieving products.
General improvements:
You can now batch fulfill and cancel sales orders through an import.

 

We've tweaked how our barcode scanning works to

prioritize adding the exact item name match over a partial barcode match.

 

inFlow will now skip deactivated products when generating barcodes.

 

You can now split sub-assemblies on work orders into their own separate work orders.

 
Stuff we've fixed:
We fixed a niche work order bug where the entire work order could show as "completed" while the finished goods could still be considered as "Qty on order".