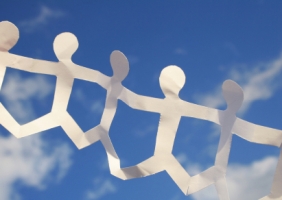 Most businesses are looking for ways to get new clients. Although this is a healthy practice, many miss out on a relatively untapped market: selling more to your existing clients!
You've already gone through the process of attracting a customer, getting them through the door and eager to buy your product or service. They are interested in what your business offers. Over time, most of your happy customers will forget about the great product or professional service that you offered. It's just human nature. But how do you keep the relationship after the sale is over? How do you 'still remain friends' after the initial sale has completed? One way is through E-mail Marketing.
Sending your existing clients a regular e-newsletter is a powerful way to keep your customers in the 'know' about topics that they might be interested in. Here are some examples to include in your e-newsletter:
1)    Tips and tricks to get the most out of your products or services
2)    Recent news relating to your products or services that might impact your client
3)    New products for services that you are offering
4)    Promotions, such as 50% off all products or services until the end of the month.
These are just a few options. Think about what your customer would want to see. You know what your client wants more than anyone. Be creative!
In an earlier blog entry, the importance of performing E-mail Marketing the right way was discussed, which included the important point about always giving the customer the option to opt-out of the e-newsletter. As long as you're respectful and courtesy, most of your client will appreciate that you didn't forget about them once the check cleared.
---
This article is written by our guest blogger,
Amar Kumar
.  Amar is a Business Consultant at
Effensource Global Services
, a firm that provides awareness to small businesses about tools and techniques to generate more sales and reduce operational costs.