Which should you use for inventory management?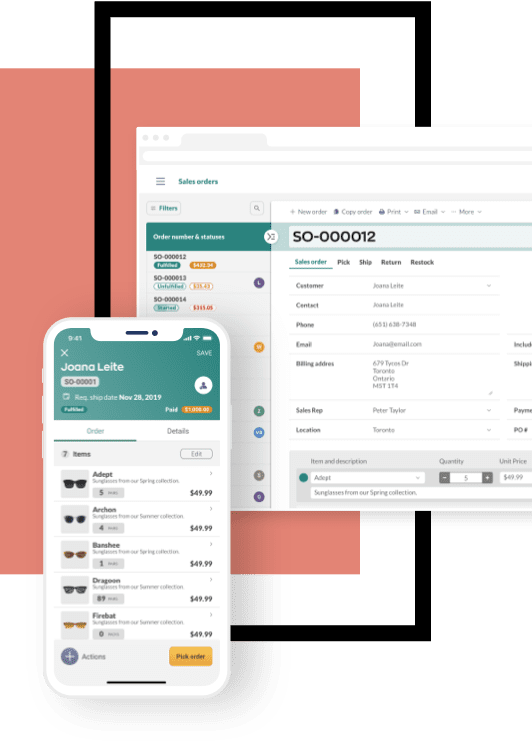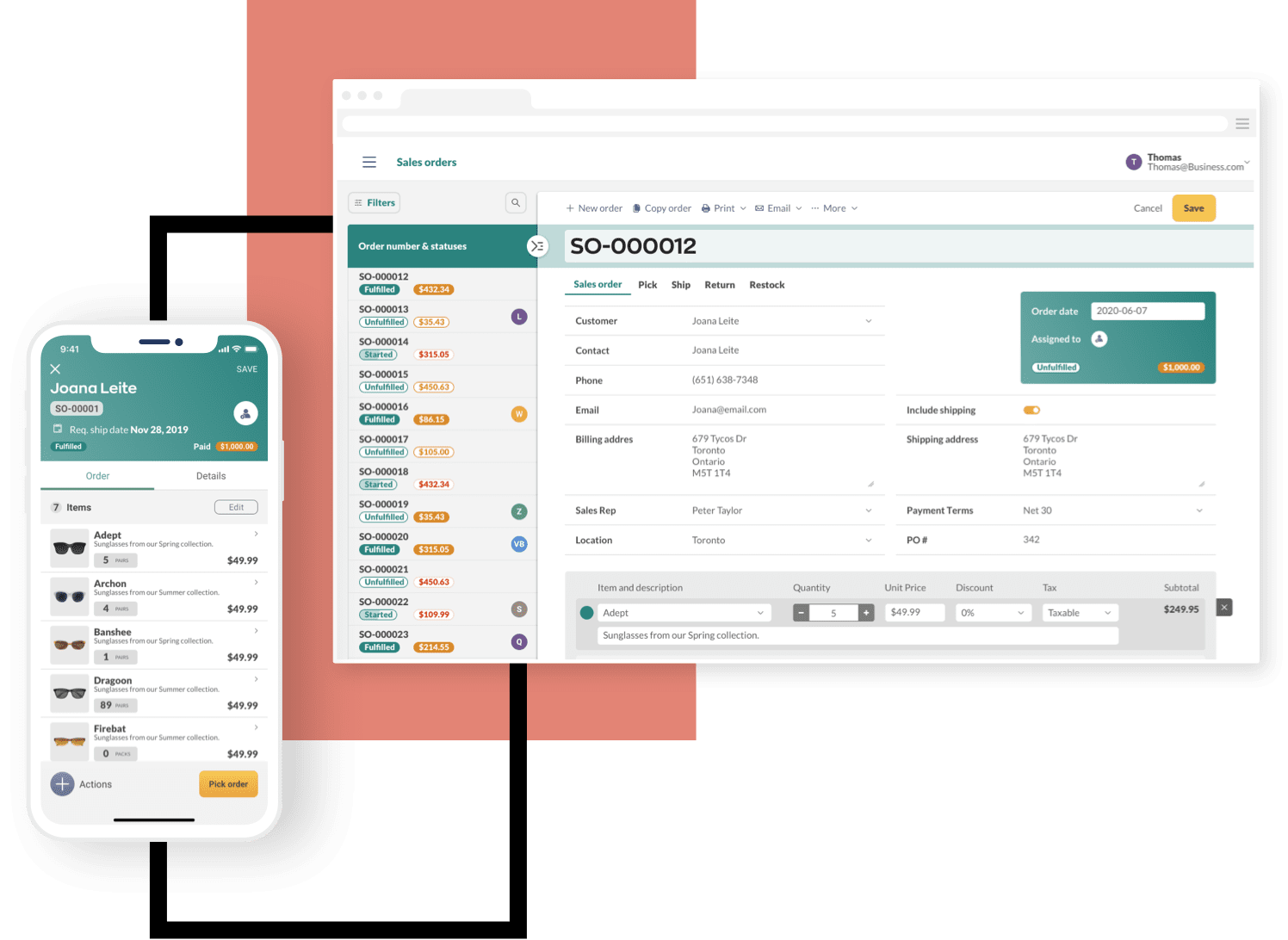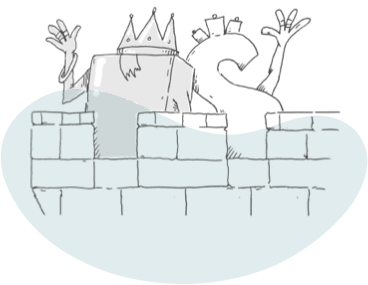 We want to be clear about this: we're the makers of inFlow Inventory, but we also know that we can't serve every single type of customer out there. There's a lot of information to take in, so consider this your one-pager on why you might want to use inFlow over Sortly, or vice versa.
How does Sortly compare to inFlow?
inFlow and Sortly are both designed to manage inventory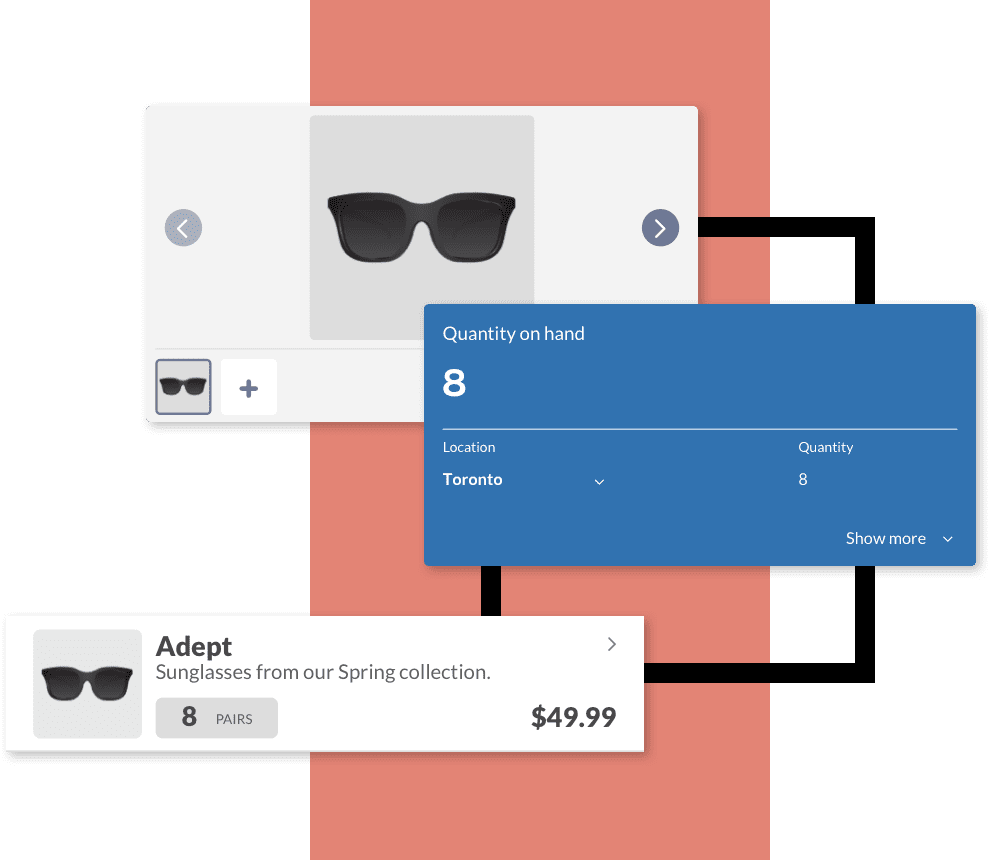 Create great-looking product catalogs
Easy for anyone to use
Offer cloud-based solutions
Offer web and mobile apps
Scan barcodes and create labels
Use custom fields to capture extra data
Run reports and offer audit trails
Where they differ is that Sortly focuses on inventory management specifically, whereas inFlow Inventory is an inventory and order management system. It has dedicated locations, purchase and sales orders, and ways to manufacture products or create kits. In short, there's a recommended workflow for handling orders and inventory that's built right into the program and fields.
In Sortly each of your products end up in folders, which can represent different types of information, like locations or categories. These folders are flexible, so organization can be a little more open-ended for different use cases. You can create folders to represent an order number in Sortly, but there are no dedicated features to record details like sale price, discounts, taxes, or freight charges.
Here's what you might want to know before starting a trial of inFlow or Sortly
Inventory management
Asset tracking
Barcoding
Order management
Manufacturing
B2B Portal
Integrations and API
Guided onboarding
Email
Chat
Callback
Knowledge base (articles)
Free 14-day trial
(no credit card required)
Starts at $89/month for 2 users, paid annually
Inventory management
Asset tracking
Barcoding
—
—
—
—
—
Email
—
—
Help centre (articles)
Credit card required for 14-day trial
Starts at $39/month for 3 users, paid annually
Try inFlow for free.
Unlimited features for 14 days.
Why would I use inFlow over Sortly?
inFlow is more specialized than Sortly for handling orders, manufacturing, and inventory across a business
End-to-end order management
inFlow gives you a holistic view of your inventory, including order management for purchase and sales orders. All of your real inventory movement—like picking, receiving and shipping—can be done right in inFlow.
inFlow also gives you control over user access rights for different roles at your business. For example, you could allow a warheouse team to fulfill orders, but not change them. You can dial in the exact amount of access each team member needs to get their job done.
inFlow also supports serial number tracking for products like laptops or cellphones. These serials record each unique instance of a product and make it easier to track batches of goods—all the way from purchase to final sale.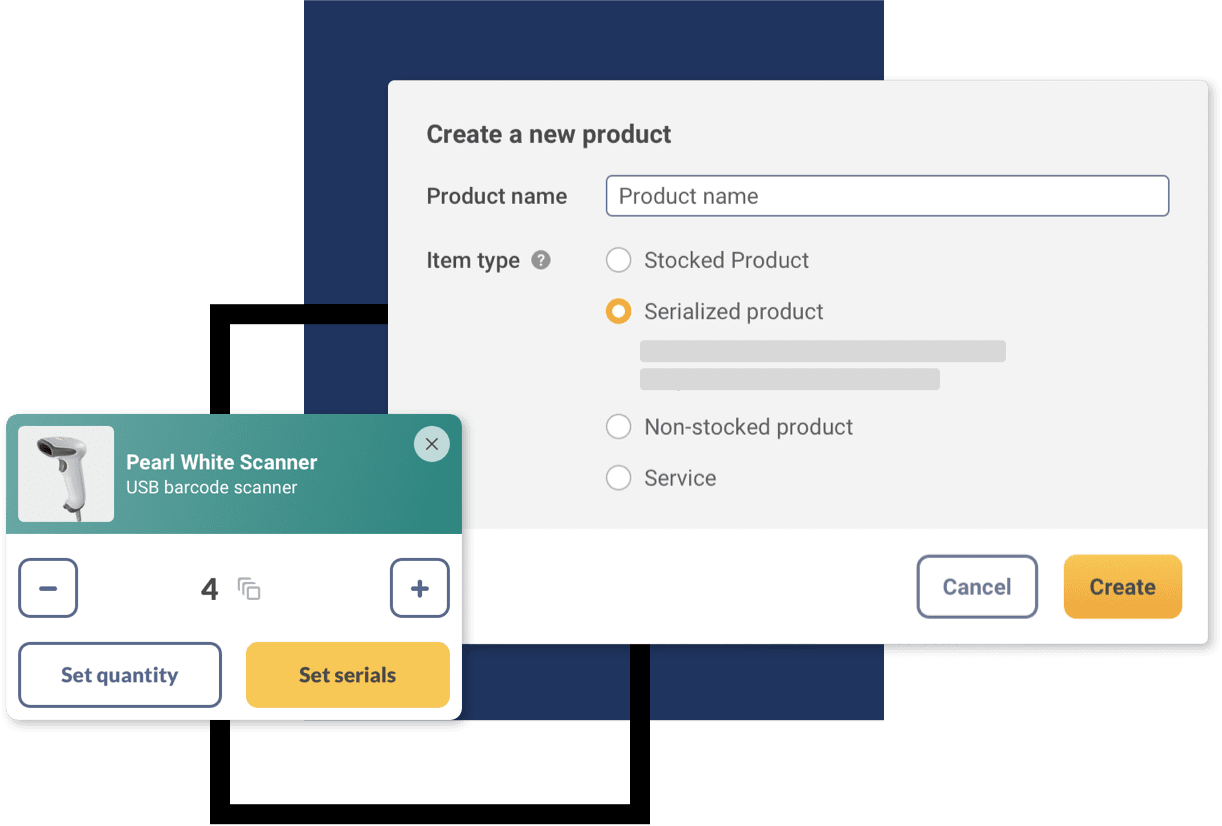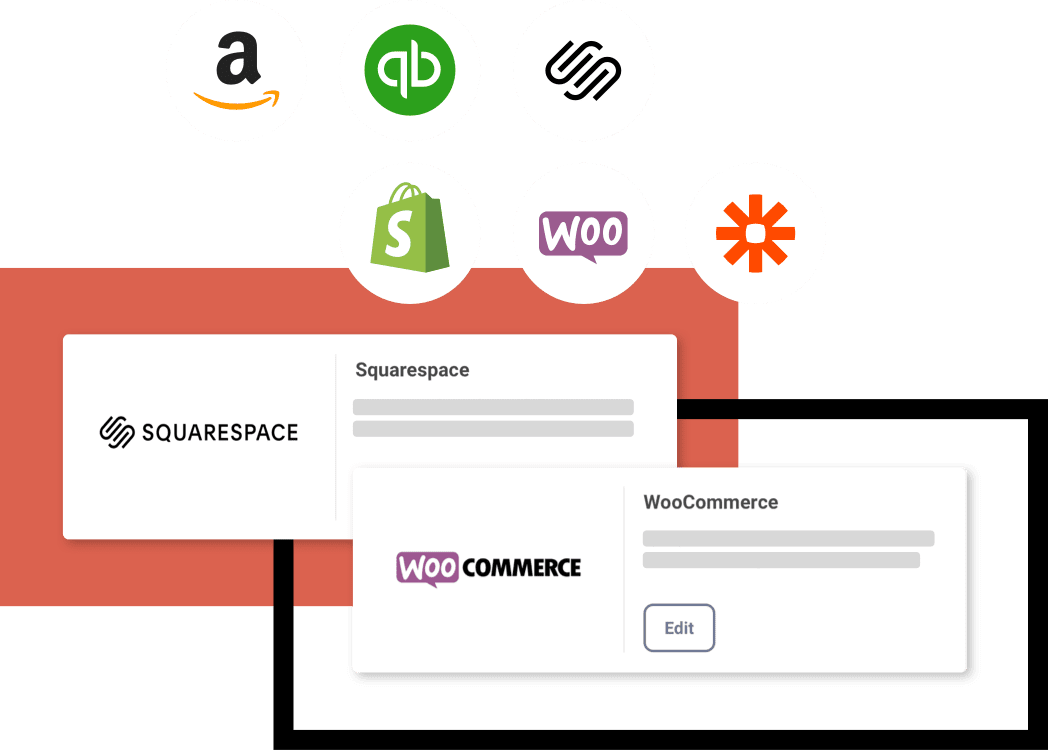 Manufacturing and integrations
inFlow also offers manufacturing add-ons, allowing you to create new products out of raw materials, or combine multiple items and sell them as bundles or kits. You'll also be able to store your bill of materials in inFlow, and build labor and shipping costs straight into your final product's price.
Speaking of add-ons, inFlow also offers integrations with ecommerce and accounting apps, while Sortly currently does not offer any integrations. You can use inFlow's integrations to pull online orders into the system and deduct inventory, as well as push inventory levels and financial data out to other systems. Both inFlow and Sortly offer API access, but most customers prefer integrations because they require less technical knowledge to use.
Why would I use Sortly over inFlow?
Sortly has more of a focus on simplifying asset management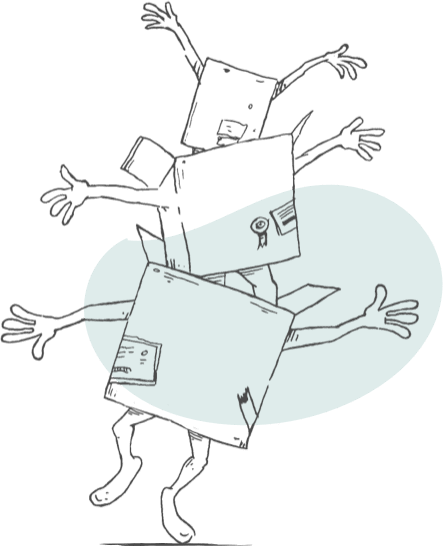 One of Sortly's strengths is its specific focus on inventory management. If the main thing you're looking for is an app to track stock levels across different people or locations, then Sortly is a great choice. Sortly's folder-based approach lets you nest categories, customers, and locations just like you organize folders in Windows or Mac.
Both inFlow and Sortly offer low-stock notifications, but Sortly also offers date-based alerts. If you need to track a lot of perishable items that may have different manufacturing dates, Sortly can remind you to take action before any products go bad.
Both Sortly and inFlow offer mobile apps on iPhone and Android, but Sortly also has an iPad app which is optimized for tablet usage. If your team relies on tablets for work (instead of laptops or desktops), then Sortly is a good choice.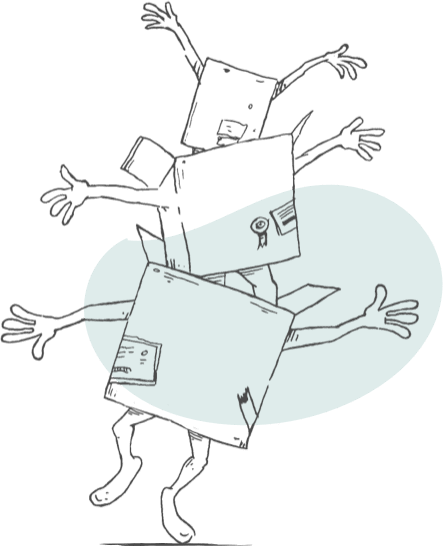 How should you decide between inFlow and Sortly?
Sortly has more of a focus on just inventory management, so its features and design are simpler (on purpose). If you just need software purely for tracking how much stuff you have with certain people or in certain places, then Sortly is a solid pick.
inFlow also specializes in inventory management, but it has a more holistic view that includes order management, manufacturing, and barcode generation. If you're looking for inventory software that your whole business can use for end-to-end tracking, then inFlow is what you need.
Start your free 14-day trial
No setup fees. No contracts. Money back guarantee.