inFlow vs.
QuickBooks Commerce
Considering inFlow or QuickBooks Commerce (TradeGecko) to track inventory and orders? Well, you've come to the right place.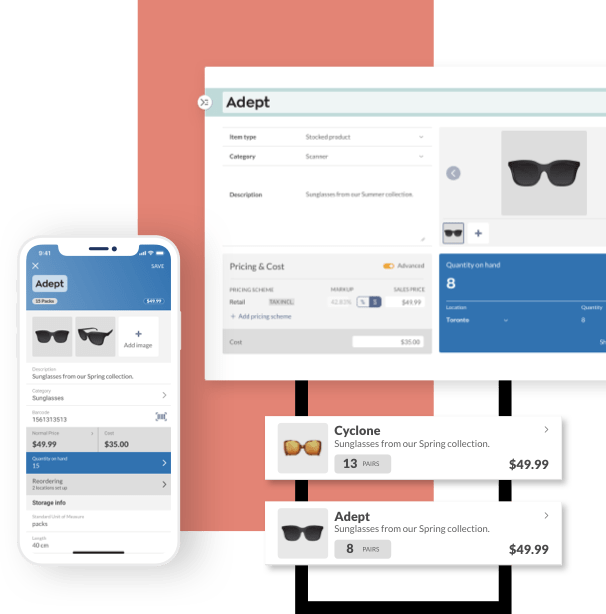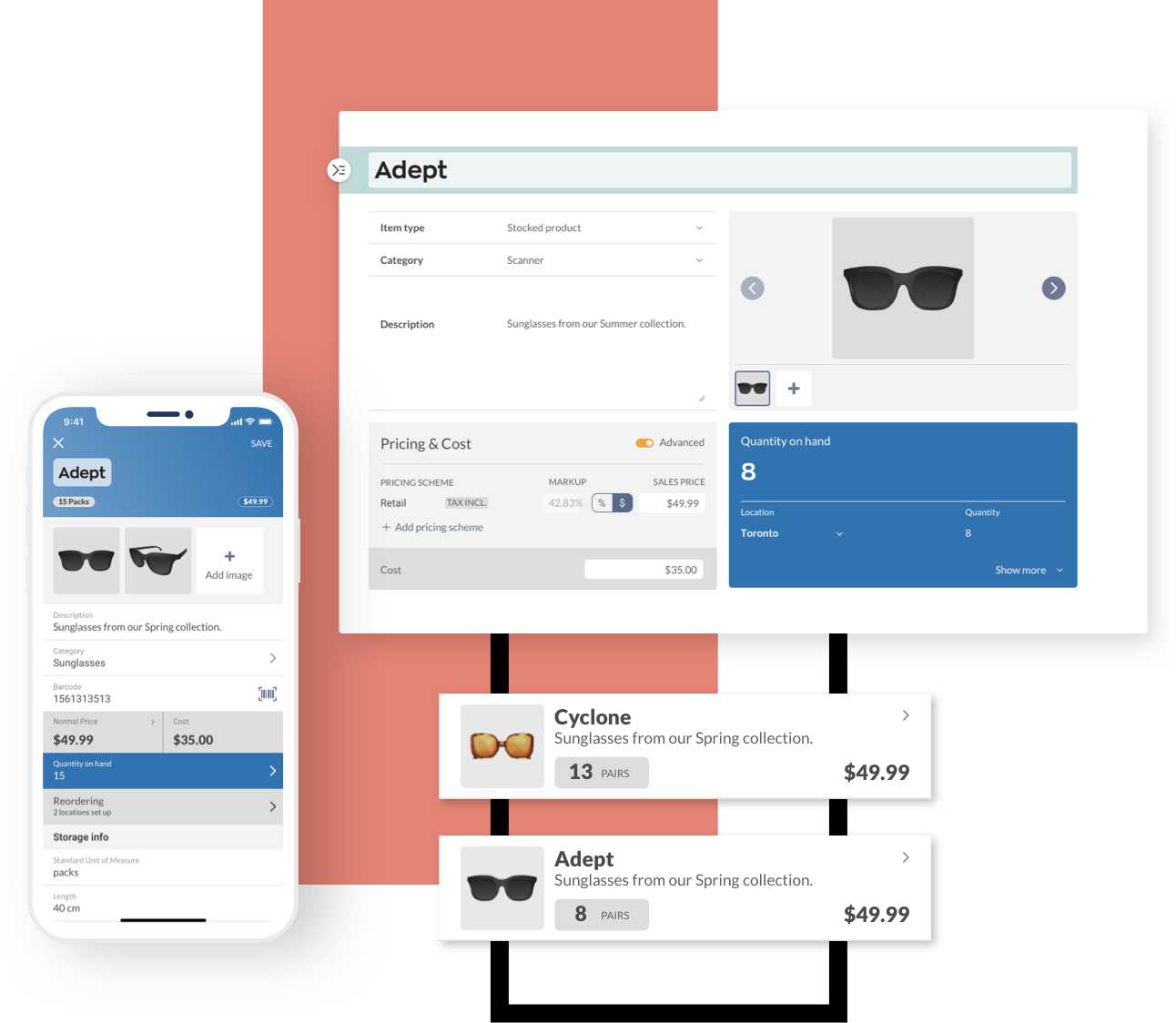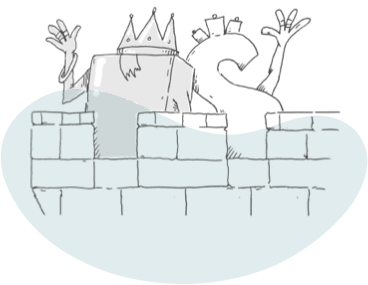 We make inFlow Inventory so we know it can be tough to shop for inventory software when there are so many options. So here's a one-pager on why you might use inFlow over QuickBooks Commerce, or vice versa.
inFlow vs. QuickBooks Commerce
Before we dig into details, here's one of those handy tables to show you the basics
Inventory management
Asset tracking
Barcoding
Order management
Manufacturing
B2B Portal
Integrations and API
Guided onboarding
Email
Chat
Callback
Knowledge base (articles)
Free 14-day trial
(no credit card required)
Starts at $89/month for 2 users, paid annually
Inventory management
—
Barcoding
Order management
Manufacturing
B2B Portal
Integrations and API
—
Email
Chat
Phone
Help centre (articles)
No trials after June 9, 2021
Priced as a $150/month add-on for QuickBooks Online customers in the US only
What's the short version of how inFlow compares to QuickBooks Commerce?
As we just showed, inFlow and QuickBooks Commerce can both handle inventory and ecommerce orders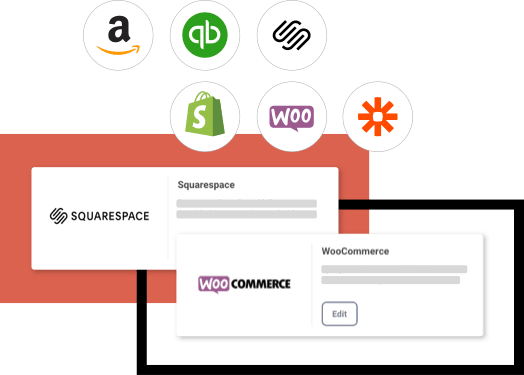 If you're looking into these products,
you probably care about:
Cloud-based apps you can use anywhere
Inventory and order management
Integrations with ecommerce sites and an API
Pushing data to QuickBooks Online
Manufacturing and bill of materials features
One difference you should know about
QuickBooks Commerce (a.k.a. TradeGecko) will no longer be available as a standalone product as of June 10, 2022.
Customers within the US can continue to use it after that, but only as an add-on to QuickBooks Online.
On the other hand, inFlow does not require any external subscriptions to use, and is available to customers worldwide.
Try inFlow for free.
Unlimited features for 14 days.
Why would I use inFlow over QuickBooks Commerce?
inFlow offers a full-fledged inventory system on both desktop and mobile devices, letting you get real work done from anywhere
Complete inventory tracking
inFlow has always had an inventory-first approach, so it's great at tracking purchases, sales, and products. You can also used more advanced features like serial number support and barcode generation to track products from first purchase to final sale.
inFlow's customizable units of measure provide a lot of flexibility for different businesses. You can purchase by the pallet, store product by the box, and sell in individual units. Furthermore, you can create a product category called sweaters, a sub-category for wool sweaters, and custom fields to capture details like size and color. However you choose to slice up your product catalog, inFlow has a way to capture that data.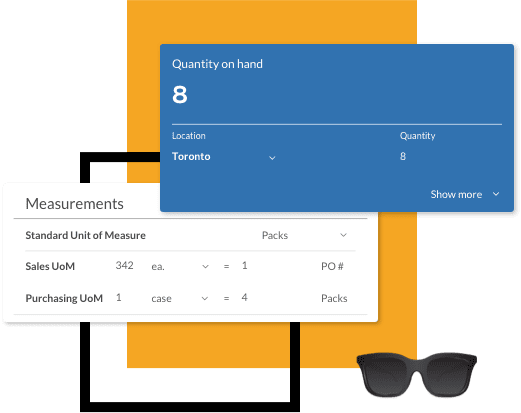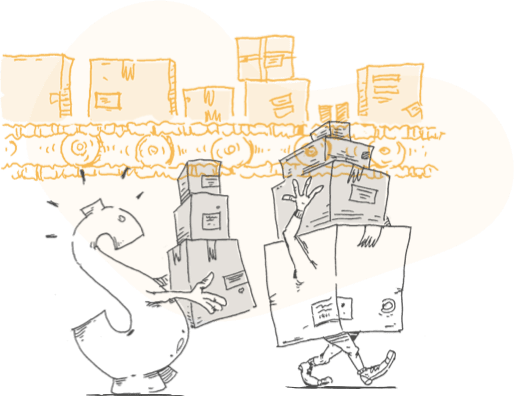 Manufacturing and kitting features
If your work involves manufacturing or kitting products for sale, inFlow supports multi-level builds. Do you need to make chair arms and chair legs before you can assemble the entire chair? inFlow's flexible manufacturing features help you handle all of that in a single work order. If you stock components or raw materials that are used across multiple assemblies, inFlow shows you exactly which BOMs a component belongs to. This approach simplifies your manufacturing records and makes it easier to make sense of them when you have to generate reports.
There are some tasks that are better done away from your desk, and when it comes to mobile apps,
inFlow's mobile workflow
is the solution to beat. inFlow's mobile apps handle sales, purchasing, stock adjustments and transfers, and help you email invoices to customers or send RFQs to vendors. And you can do all of this across iPhones and Android devices with regular updates that bring new features and fixes.
If you'd like to work even smarter, you can also purchase an
inFlow Smart Scanner
—a rugged Android device with a built-in laser scanner. The dedicated laser offers a big speed increase for scanning barcodes, and it works even in dimly-lit back rooms or warehouses where a regular smartphone camera can't see a thing.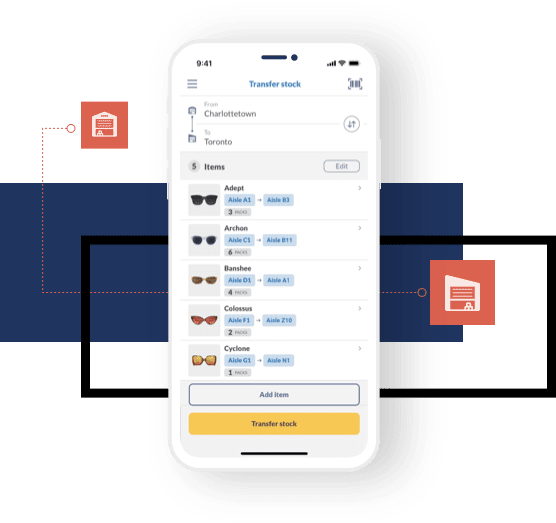 Why would I use QuickBooks Commerce over inFlow?
Best for  US-based businesses that use QuickBooks Online and need to fulfill ecommerce orders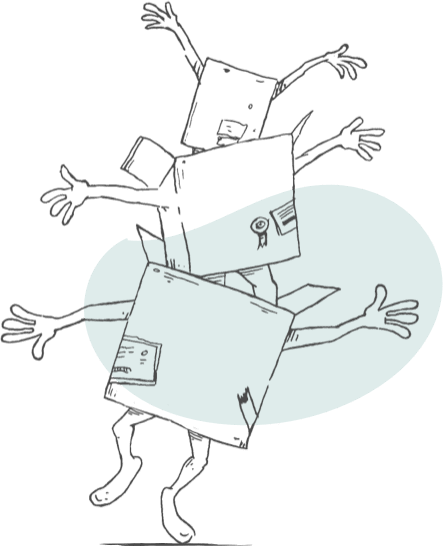 A QuickBooks Online add-on
QuickBooks Commerce requires a QuickBooks Online subscription, so it works well as a feature add-on for existing QuickBooks Online customers. This could be an advantage for your company if you prefer to use QuickBooks products, but QuickBooks Commerce may not be the right fit you if you use a different accounting service like Xero.
Focused on ecommerce workflows
The QuickBooks Commerce inventory caters to managing ecommerce inventory specifically. You can create purchase orders to add more stock, specify where stock is held, and sell that stock on sales orders.
Another helpful feature in QuickBooks Commerce is Variants, which is how you can track product characteristics like size, color, or material. This works well for items like shirts that have the same style, but are differentiated by size and color.
Finally, while both inFlow and QuickBooks Commerce offer
ecommerce and accounting integrations, QuickBooks Commerce does have more of them. This can help if you only run certain parts of your inventory workflow and need to connect with a third party logistics company for fulfillment.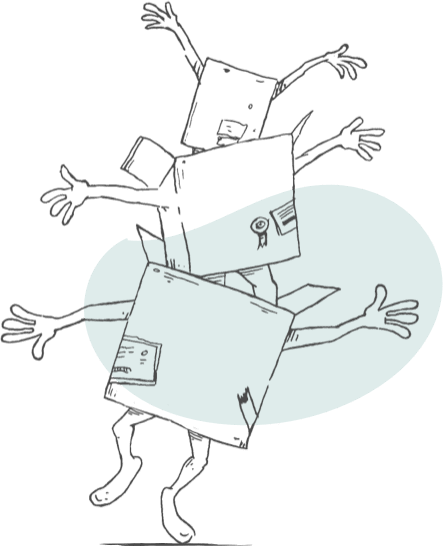 How should you make the decision between inFlow and QuickBooks Commerce?
There are caveats to choosing QuickBooks Commerce because your business must be based in the US and you'll have to pay for a QuickBooks Online subscription.
If your business is all in on doing business through QuickBooks, it makes a lot of sense to give their QuickBooks Commerce add-on a try.
inFlow offers many of the same features as QuickBooks Commerce, but inFlow is available worldwide. You can still integrate with QuickBooks Online, but you don't have to.
If you want an all-in-one system to improve inventory and order tracking, manufacturing, and your mobile workflow, you won't go wrong with inFlow.
Start your free 14-day trial
No setup fees. No contracts. Money back guarantee.