The quickest way to create a customer record is to do so during your sales order. Sales orders in inFlow allow you to sell items to your customers like a POS system (point of sale) and will automatically assign an order number the first time you save the order.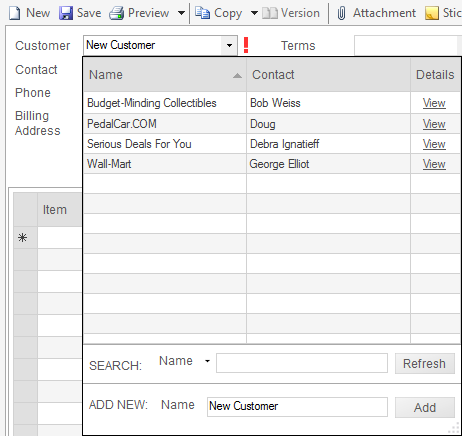 To create a new sales order:
Click Main Menu > Sales > New Sales Order .
Begin typing into the Customer field; you should see your customer's name appear in the add new section below if they are not in the system.
Click Add to create a new record.
Continue filling in your customer's info, when you save this order you will be asked if you want to save those details back to this customer's record.
Continue on with your orders:
5. Click into first cell in the table and select an item from your list. Continue as necessary until you've selected all the items your customer wants to buy.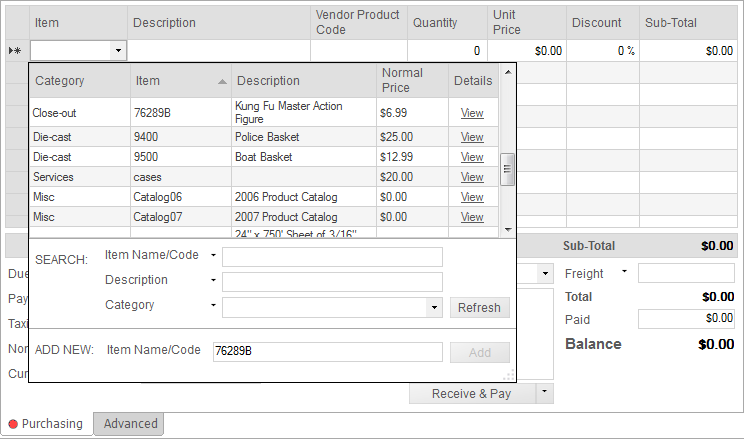 6. Click Complete & Pay to complete the order and move your inventory out of stock.

When you save your order inFlow will ask you whether you'd like to save the additional information in your order (such as address, phone number etc.) to your records.
The dialogue will include a list of everything that was changed during your order.
Review the list and uncheck anything you don't want saved.
If you would like inFlow to remember your choices for future orders ensure the "Always do this" option is checked.
Click Save Selected.