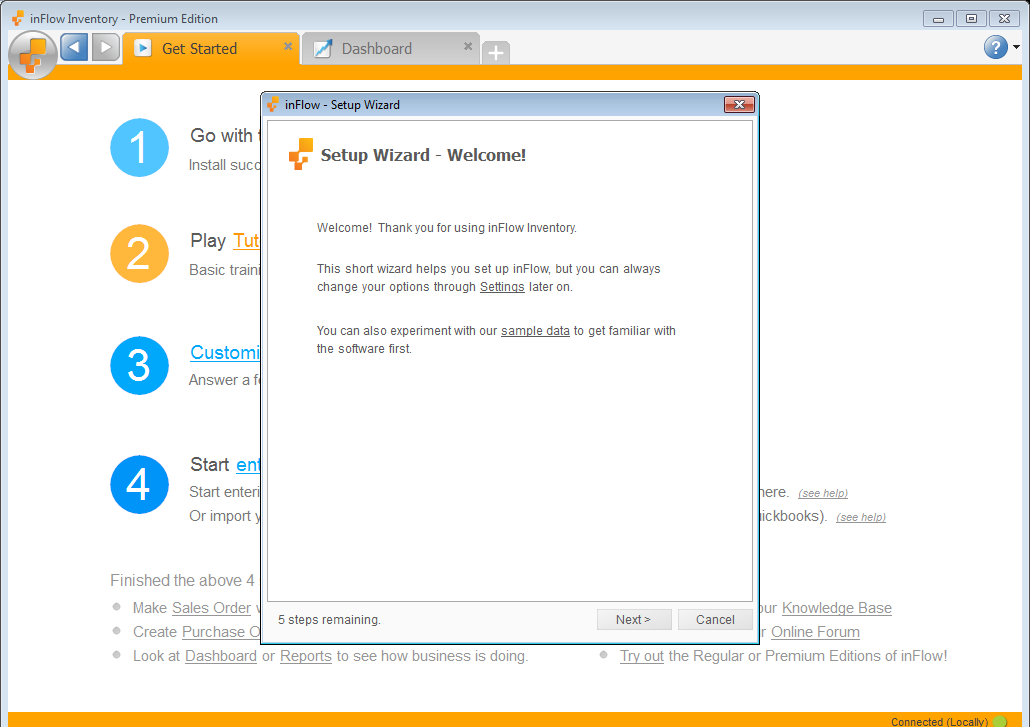 To make getting started even easier, inFlow features a Get Started page which includes the Setup Wizard. To access the wizard:
Click the Main Menu then go to > General > Get Started.
In the resulting window click Step 3, to Customize inFlow.
The Setup wizard will walk you through setting up your company information as well as a few decisions about taxes and products.