inFlow Cloud for Web allows you to create and edit your vendors from most internet browsers. For full steps on how to create a vendor record, please see below:
Creating new vendors
Log in to app.inflowinventory.com with your inFlow email address and password.
Click on the menu icon at the top left, then click Purchasing > New Vendor.


Fill out the Vendor Name, and any information that you have for this vendor.
Once you've finished entering your information click the 'Save' button which will show up at the top of the screen.
NOTE: If you try to click another tab before saving, inFlow will prompt you to save your changes.
Once saved, you can view your new vendor profile here on the web app, and the inFlow Cloud for desktop.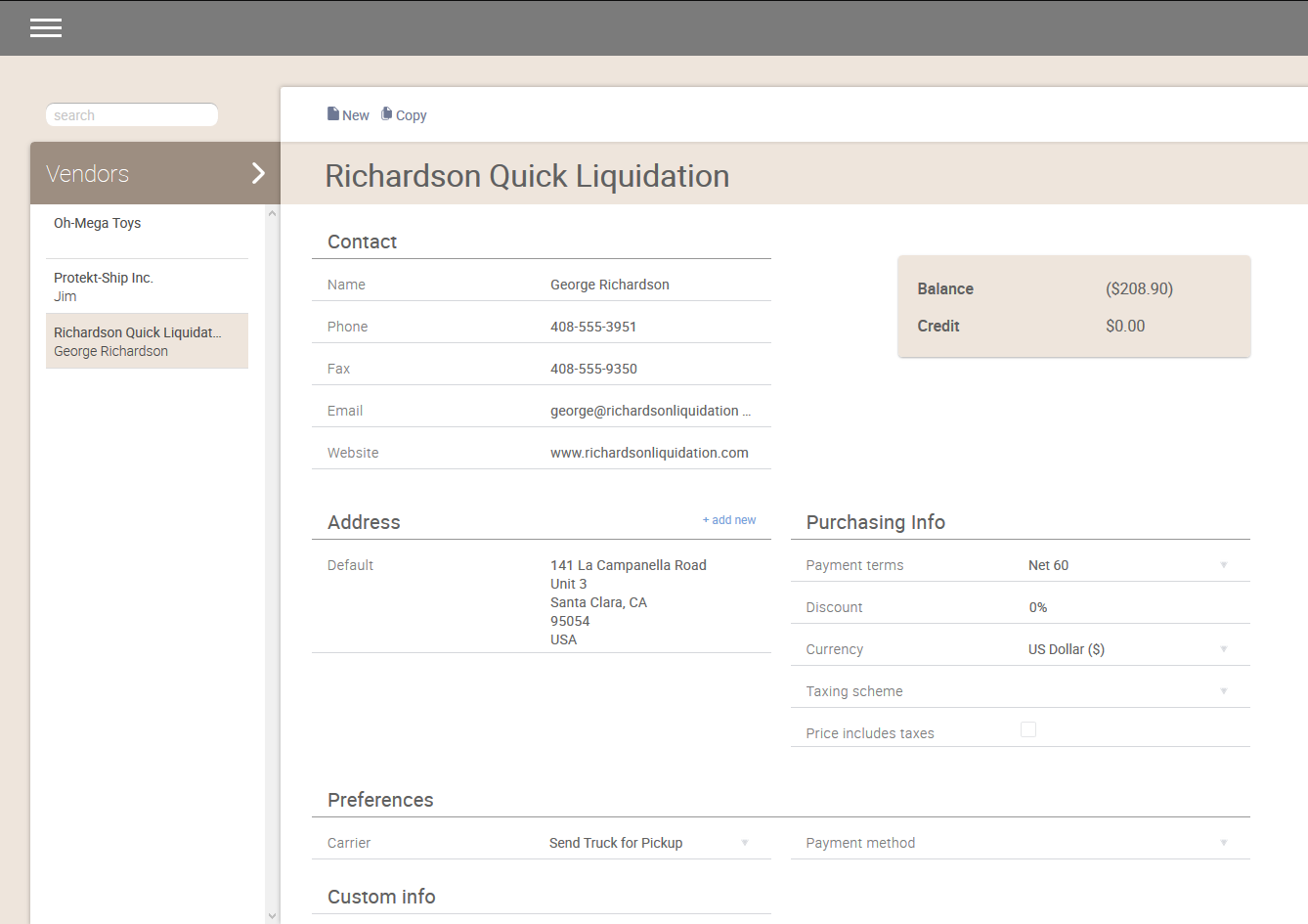 What else can I fill out on this page?
If you're familiar with the vendor record from the desktop app, then you might've noticed that there aren't tabs to switch between on the web app. To make things easier, the layout of the web app is similar to the layout of the vendor record from the desktop app, but all on one screen for easy access. See below for details.
Contact
This section is where the vendor contact information (phone number, email etc) is displayed.
Balance and Credit
In the top right there's a frame that contains the outstanding balance you owe to the vendor and the credit you have with them.
Address
Addresses from the vendor profile is listed in this section. To edit an address, click on it, or click + add new to add another address to the vendor.  If you'd like to select a preferred address for this vendor, click Set as default address when editing an address to do so.  The default address is shown first in the vendor record.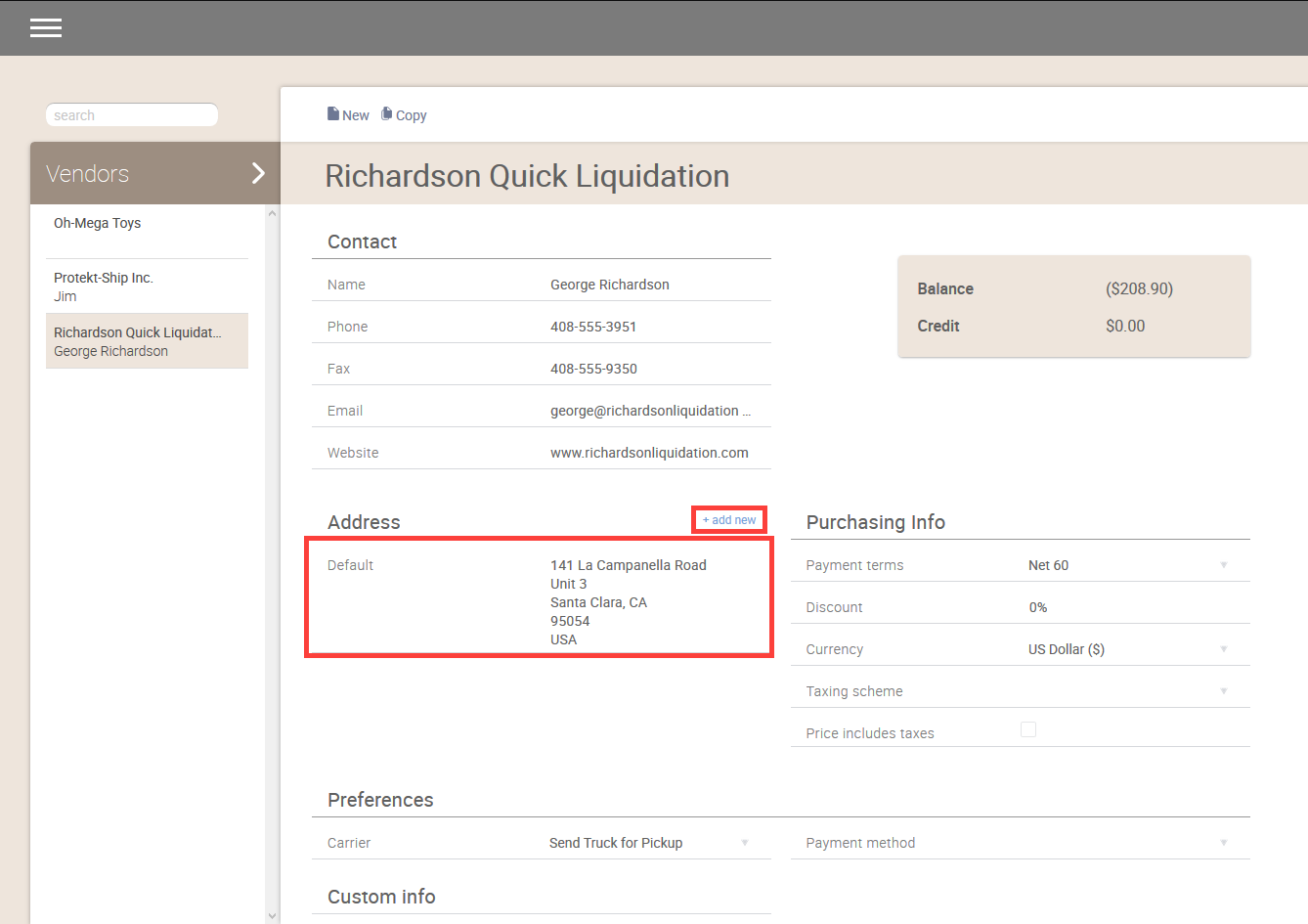 Purchasing Info
Here you can add the payment terms and discount the vendor has given you, the currency they accept payment in, and the taxing information they use.
Preferences
Here you can set what carrier they use to ship products to you and the payment method you use to pay them.
Custom Info
If you've set up any vendor custom fields, they'll be listed here.
Remarks
This is a note field where you can enter general information about the vendor for other inFlow team members.
Vendor Products
You can view and edit the products you buy from that vendor in this section.
To add a new product, click Select product at the bottom of the Vendor Products section. You can edit the Vendor product code and price by clicking on the appropriate field.
To remove a product click the ✖ button that appears when you move your mouse cursor over the product, or click on the item name to change it to a different product.