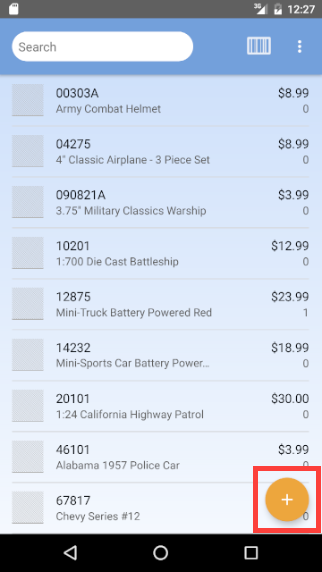 To add a product:
Open the inFlow Cloud app on your mobile phone and tap on the + symbol at the bottom right of the screen.
Tap on Add Product.
Enter a Product Name, type, and category. You can also scan a barcode for this product if you want.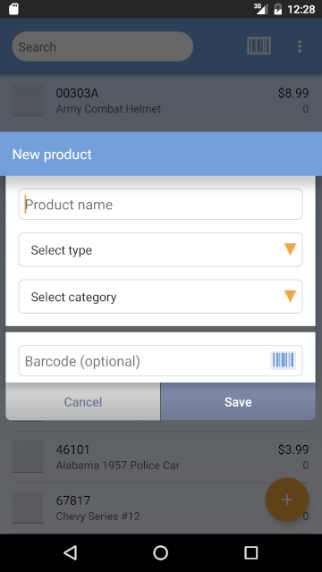 If you get an error "Product name is already in use, please choose another name", then it means this product already exists on your cloud database. If you can't find it in the product list, then it could be have been deactivated. You can only reactivate products through the Windows app.
To edit product details:
You can tap on the eye button at the top right of the screen to see more product information (e.g. custom fields, reorder points)
Tap on any box to edit the data in there. You can do this for all boxes except for Description, Type, and Cost.
You can also adjust stock levels for this item by tapping on the Stock-in or Stock-out buttons. You'll need to specify the Location for the adjustment.