To create a new Purchase Order in inFlow On-Premise:
Click Main Menu > Purchasing > New Purchase Order.
Begin typing into the Vendor field; you should see your vendor's name highlighted.
If they're not in your system yet, you should continue typing the full name of the vendor and then click Add to create a new record for them.
Continue filling in your vendor's information.  When you save this order, you can click the save icon next to the information to save it back to the vendor record. This will ensure you do not need to re-enter the same information for this vendor again next time! Ignore the save icon if you do not want to do this.
Click into the item column and select an item from your list. Continue as necessary until you've selected all the items you would like to purchase.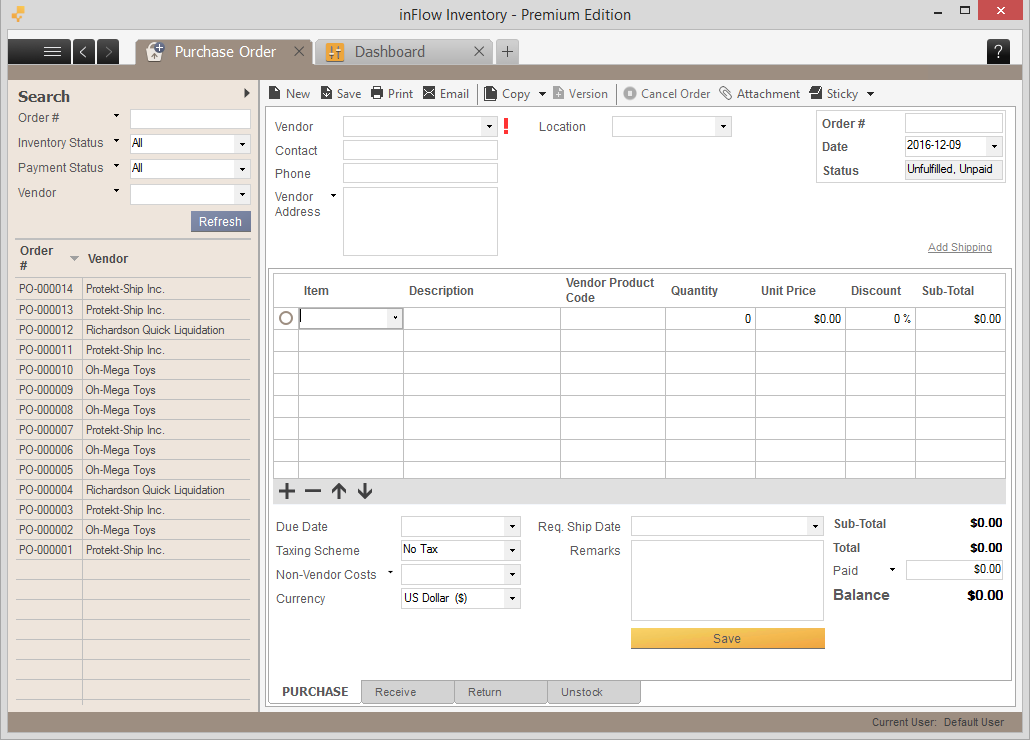 Click Fulfilled when your vendor has fulfilled the order to move the items into your inventory.
Click Pay when you've paid your vendor, this will mark this order as paid.
Video tutorial
What else can I do from the purchase order screen?
Now that you've created your purchase order, here are some extra details you can add or modify: