Start your free 14 day trial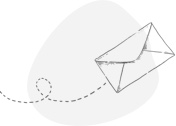 Check your email
We sent an email to [EMAIL@DOMAIN.COM]. Inside you'll find a link you need to click to verify your email. This lets us verify it's really you who's requesting the free trial!
If you didn't get the email, we can send it again. Try again.
Remember to check your junk mail and add support@inflowinventory.com to your contact list.
© 2021 inFlow Inventory Software. Archon Systems Inc. All rights reserved.