Restrict Access by Location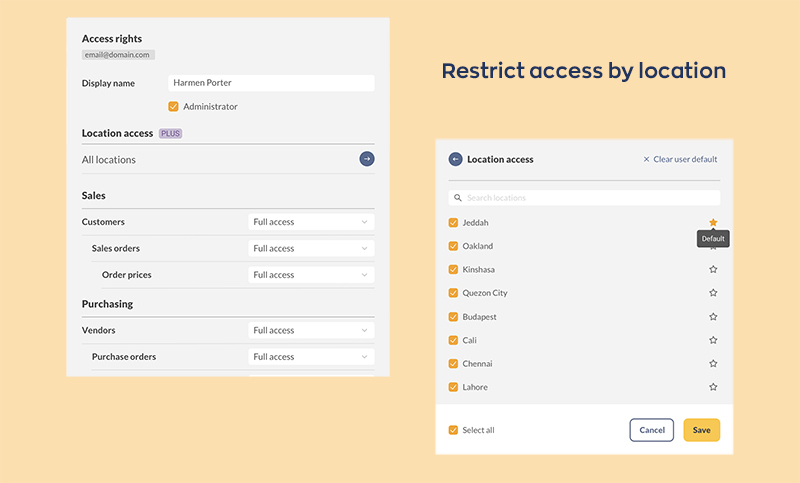 This is a new feature for the Plus plan that allows you to restrict team member access to specific locations. This is valuable as a security feature for businesses with multiple locations and many team members accessing inFlow. It can also be a good way to onboard new team members into inFlow, since they'll only see the locations that are relevant to their jobs.
You can find the settings to restrict access by location in the Access rights window.
General improvements:
We've added a number of animations and graphics to the introductory inFlow experience. These include things like animations to show what sales orders can do, and a number of new tooltips (? icons) to clarify what specific labels mean.

 

We've made speed optimizations specifically for iOS, Android devices, and our inFlow Smart Scanner. This should make everyday tasks like processing orders and scanning feel even smoother.

 

 
Stuff we've fixed:
DYMO labels from the Windows app were missing custom fields and descriptions.

 

Showroom custom field values could overlap if they were too long.

 

Item quantity could revert to 0 if you went backwards on the Add item screen.

 

 

Shipping settings for purchase orders will now stay consistent (they're based on the shipping settings of the last PO you created).

 

Images weren't displaying on mobile purchase orders.
You'll now consistently see extra options when you scan items onto a purchase or sales order.

 

 

Scanning a barcode with your camera into a product record now works properly again.