Optional maintenance plans available for inFlow v3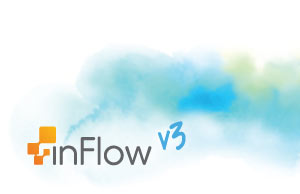 Since we launched inFlow over 6 years ago in 2007, we've always offered one year of support and updates with every license purchase.
While this is true today, we now have an answer to "What happens after the first year?"

Maintenance Plans and Software Updates
With the launch of inFlow v3, we'll be offering optional maintenance plans for future updates and support. The pricing will be $99 a year per Regular edition license and $199 a year per Premium. While subscribed, you'll continue to always get unlimited support and updates for inFlow.
We're preparing to launch inFlow v3 early in 2014. If you've purchased your license within the past year, you'll get your free update. For licenses outside of this time, you'll have the option to purchase the maintenance plan to get the v3 update and continued support. More details are available in our knowledge base article.
You also have the option to take part in our alpha test for v3. If you give us feedback or find some problems, you'll also get a free v3 update regardless of the time of your purchase. More details of the alpha test here.
Features, Licensing, and Pricing for v3
Once v3 is launched, it will sell for $399 for the regular and $799 for the premium edition.
We've added new features and changed the licensing model for multi-user mode to make it more flexible for you.
For example, you'll get FIFO/LIFO costing and the ability to track items by serial numbers.
Also, in previous versions of inFlow, licensing was tied to computers. Well, not anymore! Each additional license still means you can have an additional person using inFlow at the same time. But now it can be from any computer on your network.
Excited to get your hands on v3? Don't forget to sign up for the alpha here.