Introducing inFlow Academy: learn quickly and get back to business!

So your long-time warehouse clerk is moving to another state. That's nice for her (who doesn't love the beach?) but it means you've had to hire someone to replace her.  Trying to train your new hire while running the business can be a losing battle since you can't be in two places at once. Someone has to keep up with your inventory!
But don't worry, we've got something up our sleeve and we think you're going to like it.
We're introducing the "inFlow Academy", a new learning platform to teach the basics of using inFlow so you can learn quickly and get back to business!
The course starts by getting you familiar with navigation and the layout of the program, helping you get around faster and start optimizing your time. It also introduces some of the more important settings so it's great for those who are just getting set up. You'll also reinforce what you've learned with downloadable content and quizzes to check your knowledge of the program.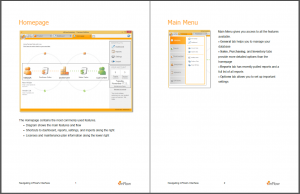 inFlow Academy is the perfect intro for the newest inFlow user on your team….even if that's you.
To get started, head to http://learn.inflowinventory.com/ and click "Start Now"!
—–
Not part of the community yet but looking to get yourself organized?  It's time to try inFlow Inventory. You can download a free copy of the software and get started today and hey, there's a handy learning tool linked above to get you up and running as quickly as possible 😉