When you install inFlow, Microsoft SQL Server (backend database for inFlow) is installed during the process.
You can also install it separately via the following steps:
0)
You should uninstall inFlow first. Follow the
Clean Up guide here
.

1)
Download SQL Server Express
(with the language for your Windows)
from Microsoft.
2)
Install the downloaded file.
2a)
Accept the licensing terms and then click next past the System Configuration Check (you can ignore any warnings here):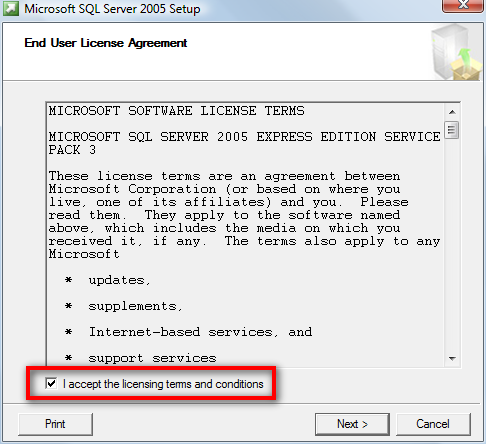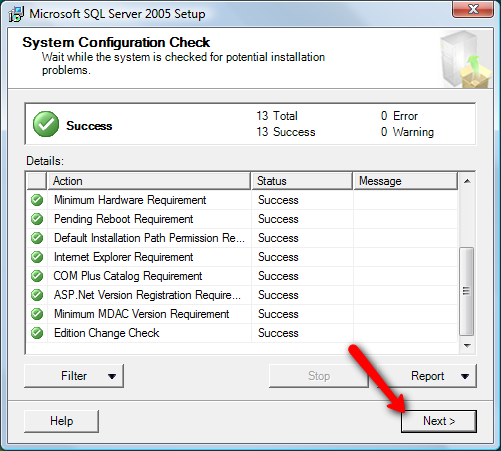 2b)
Uncheck
Hide advanced configuration options
: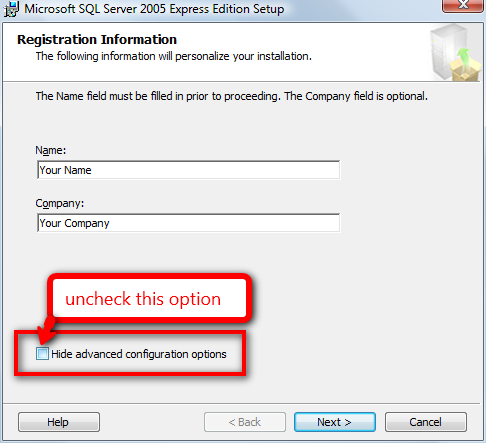 2c)
Include the
Connectivity Components
in the database installation.
Select
Will be installed on local hard drive
: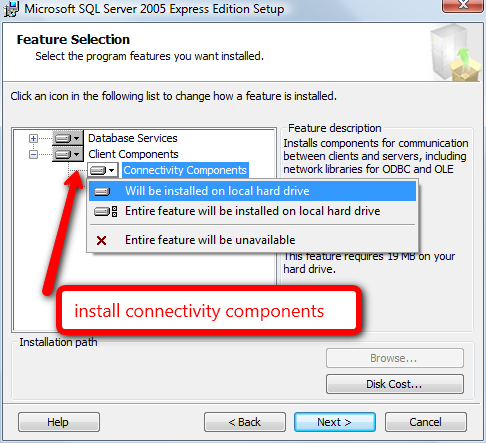 2d)
For
Instance Name
, select
Named instance
, and specify the name (all capitals):
INFLOWSQL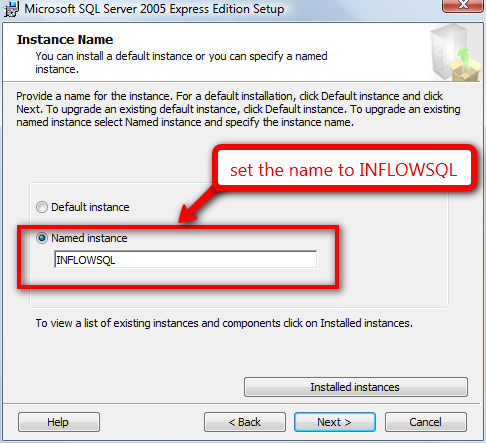 Click next through the defaults for
Existing Components
and
Service Account
: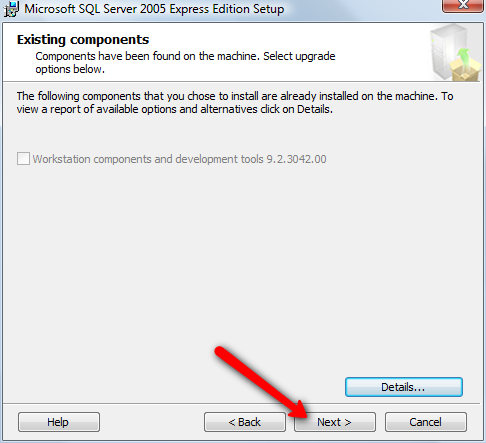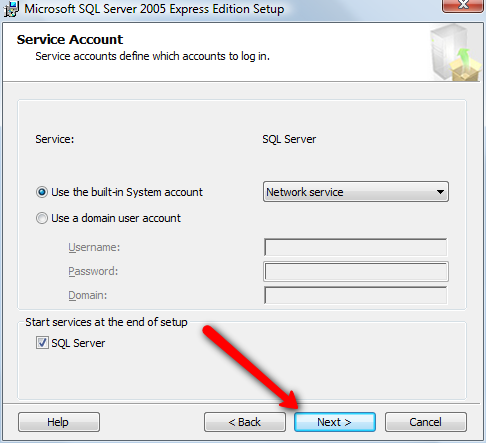 2e)
For
Authentication Mode
, choose
Mixed Authentication
(or SQL Server Authentication).
For password, choose any password and write it down.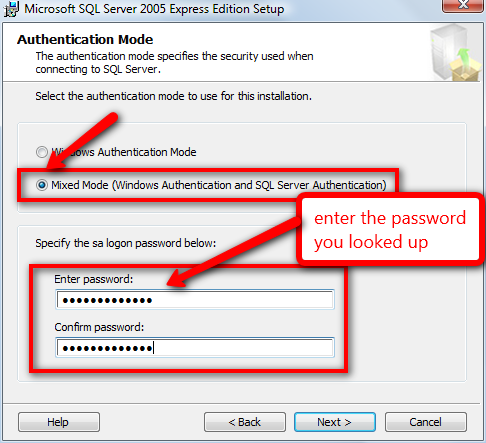 Click next to use the defaults through the
Collation Settings
,
Configuration Options
, and
Error and Usage Report Settings
, then click Install.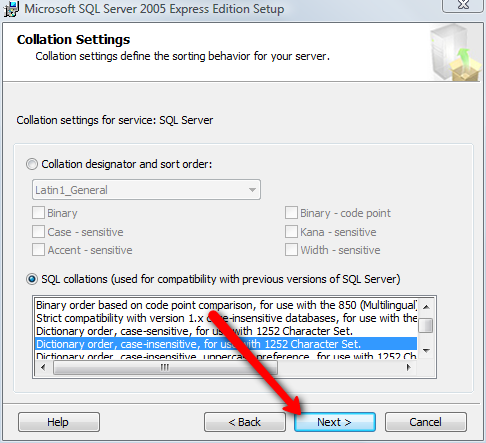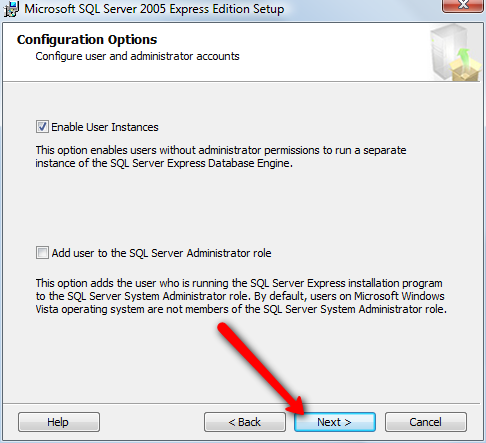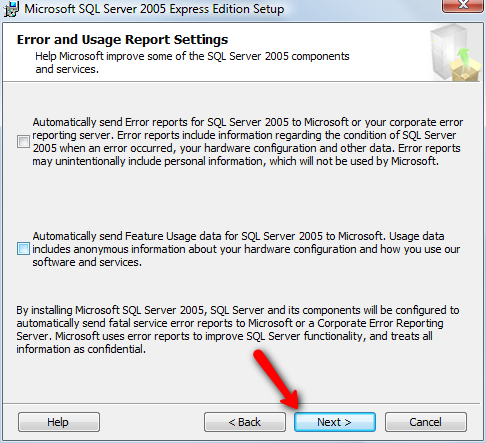 If you get any error messages when running this Microsoft SQL Server installer, try searching for solutions online.
3)

If there are no errors or you've fixed them, the Microsoft SQL Server install is complete.
You should be able to continue to installing inFlow.
Download inFlow from our website
and install it. It might prompt you to reset the database password, and in that case just set it to the one you used in Step 2e.
However, before you start installing inFlow, be sure that the original Microsoft SQL Server installation was actually finished or aborted.
On occasion, although there is an error message displayed, the application will have already been installed. To check, navigate to your program files (C:\Program Files\inFlow Inventory\ or C:\Program Files (x86)\inFlow Inventory\). If you see the application within this folder, try running it now that you've installed SQL Server. If it is successful you can now begin using the program. If not, clear out this folder (deleting all its contents) and then run the inFlow installer again.
If you still have problem launching inFlow, please search or ask for a solution from our
online forum
.